Finding meaning in your tarot readings can be tricky. This is especially true for love. Understanding what The Sun card means in regards to your love can be hard to decipher, however there are some interpretations that you may need to be aware of.
In this guide I hope to show you some of the common interpretations of The Sun, in a variety of settings and subjects!
The meaning of a card can change depending on whether you drew it upright, or reversed, so I will cover both instances, as the meanings can vary wildly!
Lets take a closer look at The Sun.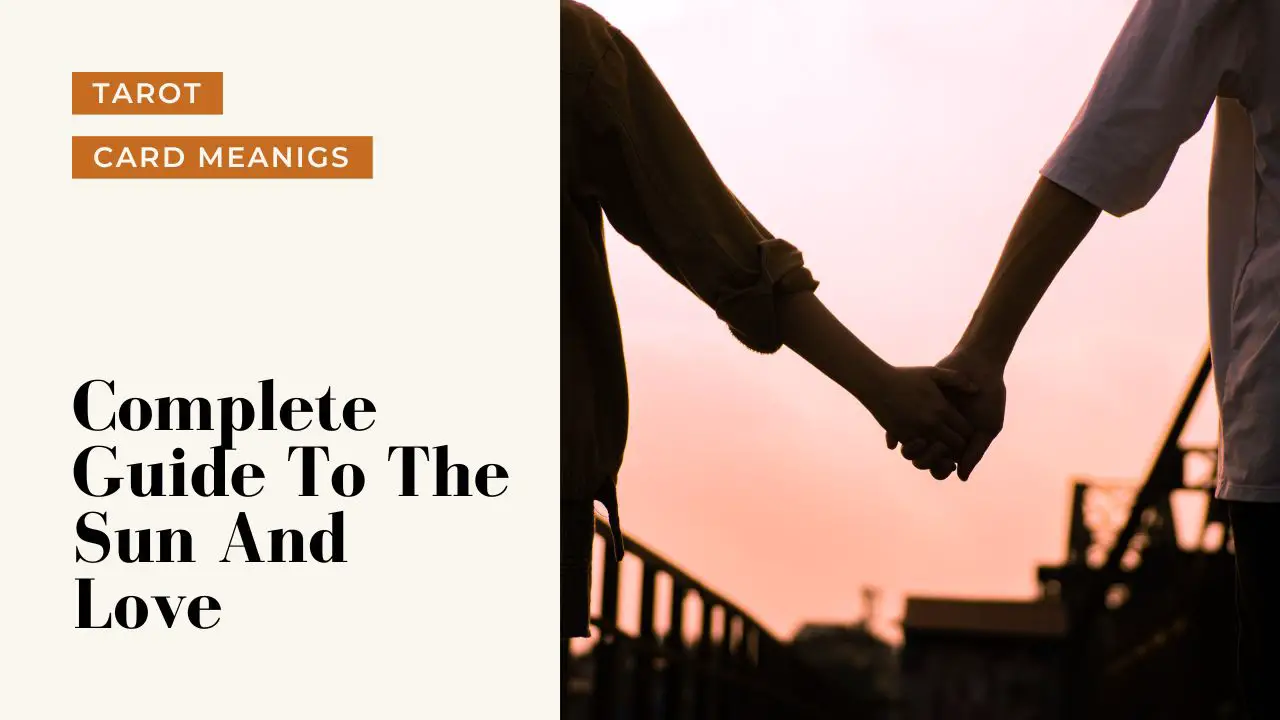 The Sun And Love – An Overview
The Sun tarot card can indicate a positive outlook on health and wellbeing.
It reflects a sense of joy, happiness and contentment with one's health and physical condition.
It can signify a successful outcome to any physical challenges or health issues one might have, as well as an overall feeling of wellness and vitality.
This card can also point to a period of physical healing and recovery, or a time of positive change in one's overall health.
With the Sun card, we are reminded that having a healthy body and mind is a key element of true happiness.
Upright Meanings For The Sun And Love
What It Means For Me
The Sun tarot card is a symbol of joy and success in love.
It indicates a happy ending, material and spiritual fulfillment, and a successful relationship with your beloved.
The Sun indicates a passionate and devoted relationship, where two people come together and share their love with one another.
The Sun encourages people to embrace their feelings and embrace the joy of being in love.
With the Sun, a couple can look forward to a bright and positive future together.
The Sun is a reminder to appreciate and celebrate the joy of being in love.
What It Means For The Future
The Sun tarot card is a sign of joy and success in the realm of love.
It is a sign that your future love will bring you great happiness and material success.
Your relationship will be a source of lasting joy and contentment, and it is likely that your partner will be a source of financial stability as well.
The Sun card is also a sign that your relationship will have a positive effect on your life, bringing sunshine and joy into any dark moments.
You can look forward to a future full of love and light.
What It Means For Those Close To You
The Sun tarot card is a sign of bright times ahead, especially when it comes to the love of those close to me.
This card is a symbol of material happiness and joyous outcomes, which means that the relationships I have with my family, friends, and significant other are heading in a positive direction.
The Sun assures me that I have success in my relationships, and that I should feel secure in the knowledge that the love of those close to me is strong and vibrant.
With The Sun in my corner, I can look forward to a bright and beautiful future in all of my relationships.
Reversed Meanings For The Sun And Love
What It Means For Me
When The Sun card appears reversed in a reading about love, it can indicate a period of disillusionment or unhappiness.
It can signal a time of stagnation or a lack of progress in a relationship, or it can signal the need to reassess the relationship and decide if it is still worth pursuing.
The reversed Sun card can indicate that the relationship may be on shaky ground and that it may lack the joy and happiness it once had, or that the relationship is lacking in warmth and affection.
It can also indicate that one or both partners may be feeling neglected or unappreciated.
This card is a warning to pay attention to your relationship and to work on it to bring back the joy, happiness, and fulfillment that it once held.
This card can also be a sign that it may be time to end the relationship if it is no longer bringing joy or satisfaction.
What It Means For The Future
When the Sun card appears in a reversed position, it can indicate that material happiness, joyous outcomes, and success in your love life may not be as easy to come by as you had originally hoped.
It could mean that you'll have to work hard and put in a lot of effort in order to achieve the kind of relationship satisfaction you desire.
You may discover that you have to make a few sacrifices along the way in order to get the outcome you desire.
It could also mean that the joyous outcome in your love life may not happen as quickly as you would like.
You may have to be patient and wait for the right person to come along before finding the contentment and happiness you seek.
Reversed The Sun can also point to a lack of self-confidence and a lack of optimism when it comes to relationships.
You may need to work on your self-esteem and outlook in order to attract the kind of love relationship you desire.
What It Means For Those Close To You
When the Sun tarot card is reversed, it can be a sign that the love of those close to me is not quite what it appears to be.
It could mean that those who I care deeply about may be struggling with their own inner demons, or lack the emotional support they need to truly be open and honest.
I may feel like I am not getting the same commitment or attention from them that I give in return.
This reversed card can also be a warning that I may be too preoccupied with my own needs and neglecting the needs of those close to me.
The Sun reversed can indicate that I need to be more mindful of the emotional needs of those I care about, and that I need to make sure I am not taking them for granted.
It is important to show my loved ones that I am there for them and that I care about their emotional well-being.
I need to take a step back and ask if I am investing in our relationships equally and if I am providing the love and support they need.
This reversed card can be an opportunity to open up conversations and strengthen our bonds with those close to me.
Conclusion
As you can see there many interpretations of The Sun depending on how it was draw, and what you were asking your tarot deck.
I hope you have found something that calls to you, and that you can take forward with your practice
Get the Ultimate Tarot Card Combinations Pack
The Tarot Happy eBook Pack is available now for instant download.
With 78 eBooks covering all tarot pair meanings, this pack is a comprehensive guide on using tarot for introspection, self-understanding and inner growth.
$1.99 $24.99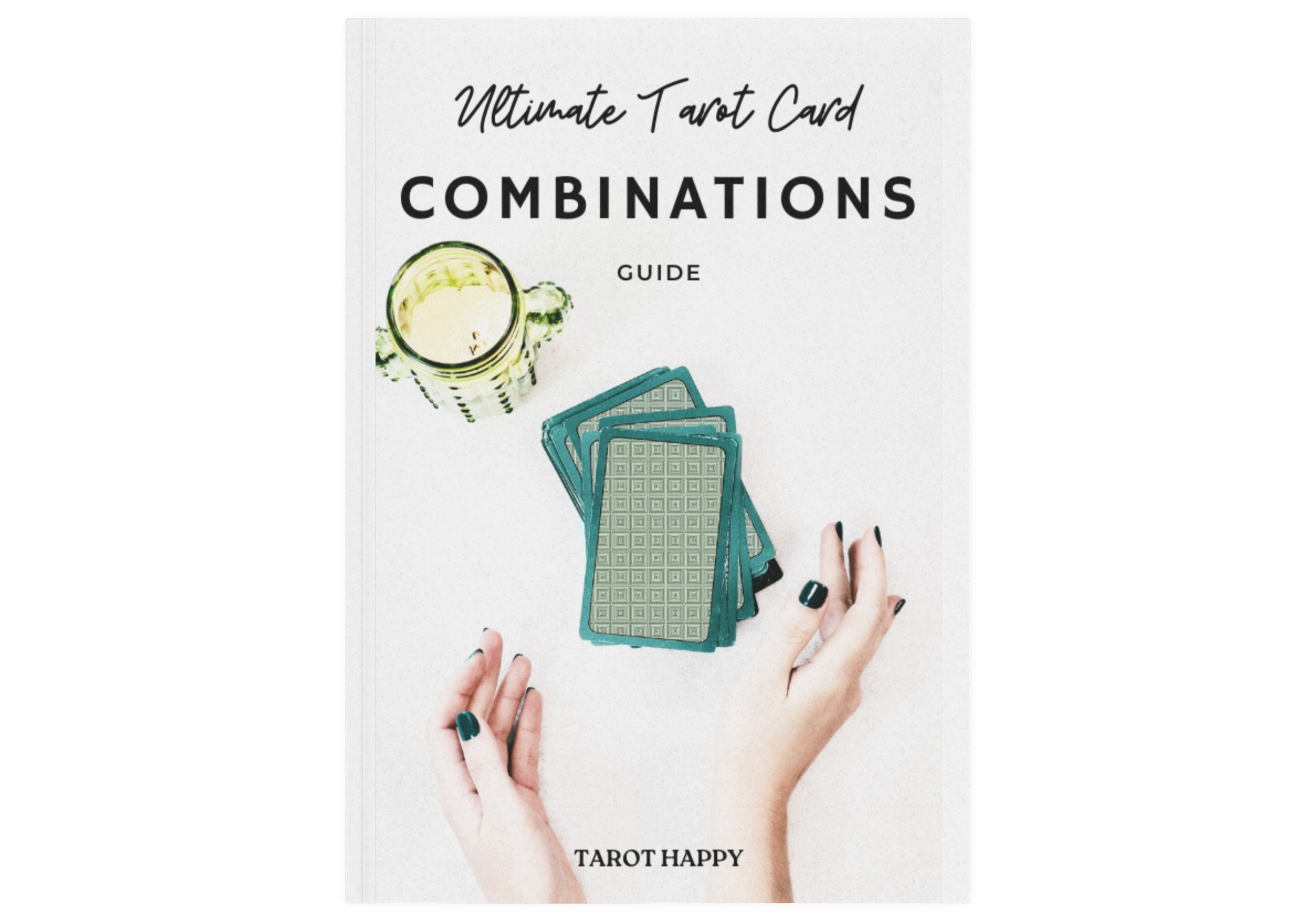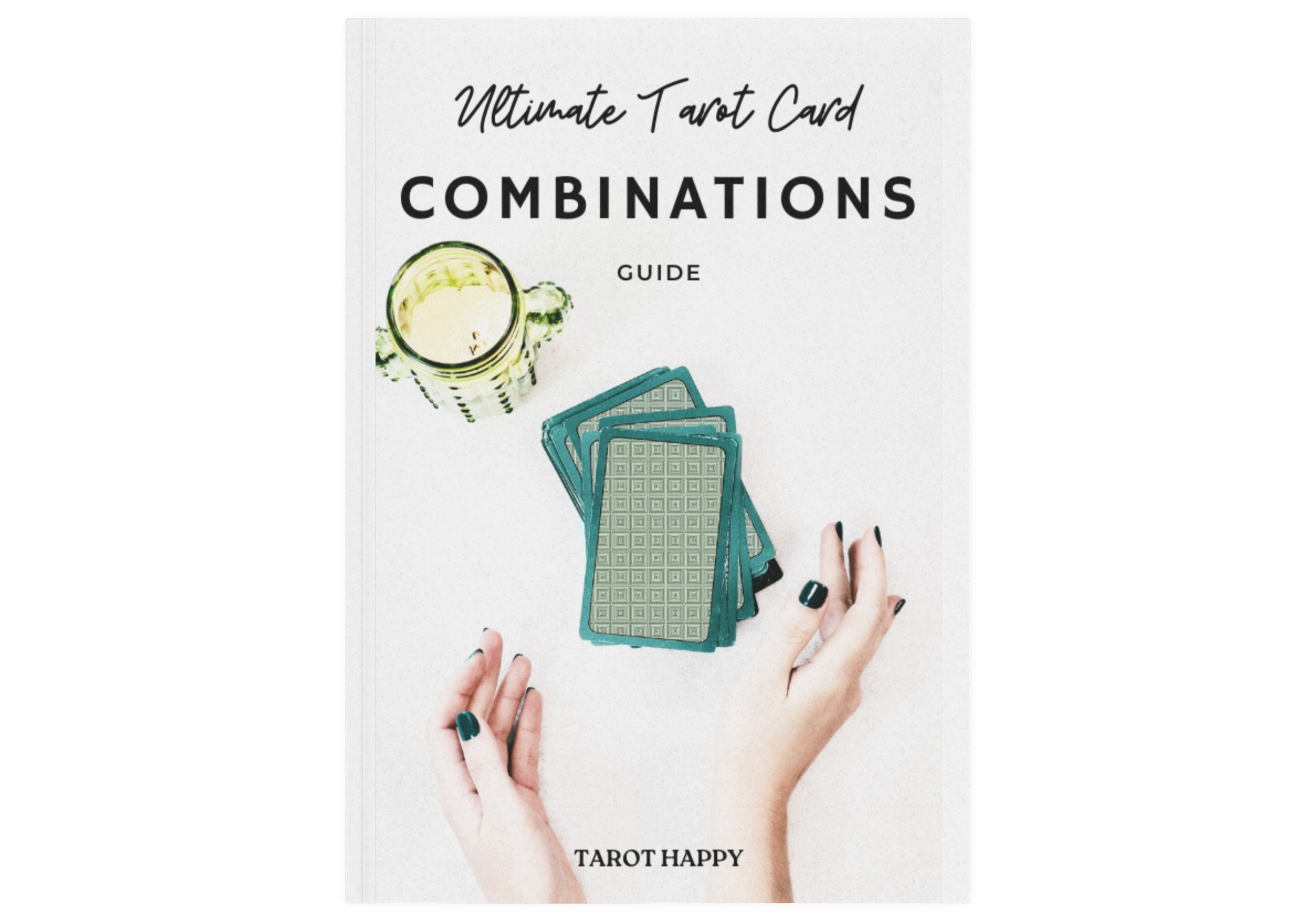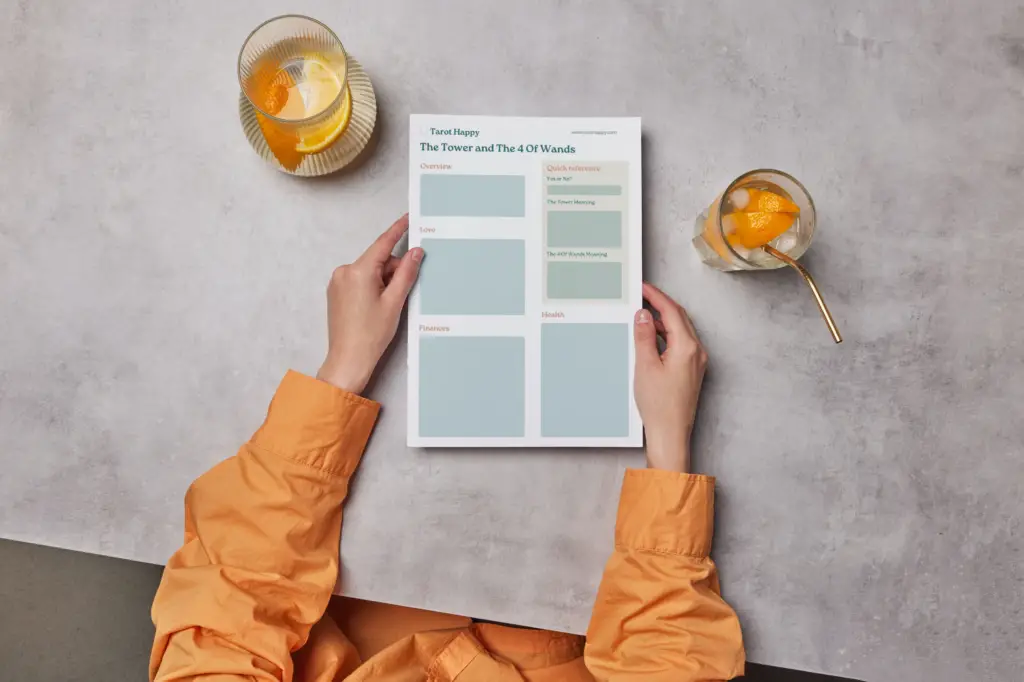 The pack contains an eBook for each of the 78 cards in a tarot pack.
Each eBook focuses on all the combinations for a single card, with overview of meanings for:
"Yes or No"
Key words and phrases that describe the combination
Meaning for Love
Meaning for Finance
Meaning for Health and Relationships
Unlock the Mysteries of Tarot with Our Comprehensive 78 eBook Pack
Are you ready to take your Tarot reading abilities to the next level? It's time to upgrade your spiritual toolbox with our extensive 78 eBook Pack. Each eBook is crafted to detail the meaning of every single Tarot card combination!
Venture beyond the basic meanings of the cards and delve into the intricate, layered symbolism each combination offers.
From beginner enthusiasts to advanced practitioners, this ultimate Tarot eBook pack will enhance your understanding, foster deeper connections with the cards, and improve your readings in a way that no other guide can.
Save over $20 if you buy today!
$1.99 $24.99