Finding meaning in your tarot readings can be tricky. This is especially true for love. Understanding what The Page Of Cups card means in regards to your love can be hard to decipher, however there are some interpretations that you may need to be aware of.
In this guide I hope to show you some of the common interpretations of The Page Of Cups, in a variety of settings and subjects!
The meaning of a card can change depending on whether you drew it upright, or reversed, so I will cover both instances, as the meanings can vary wildly!
Lets take a closer look at The Page Of Cups.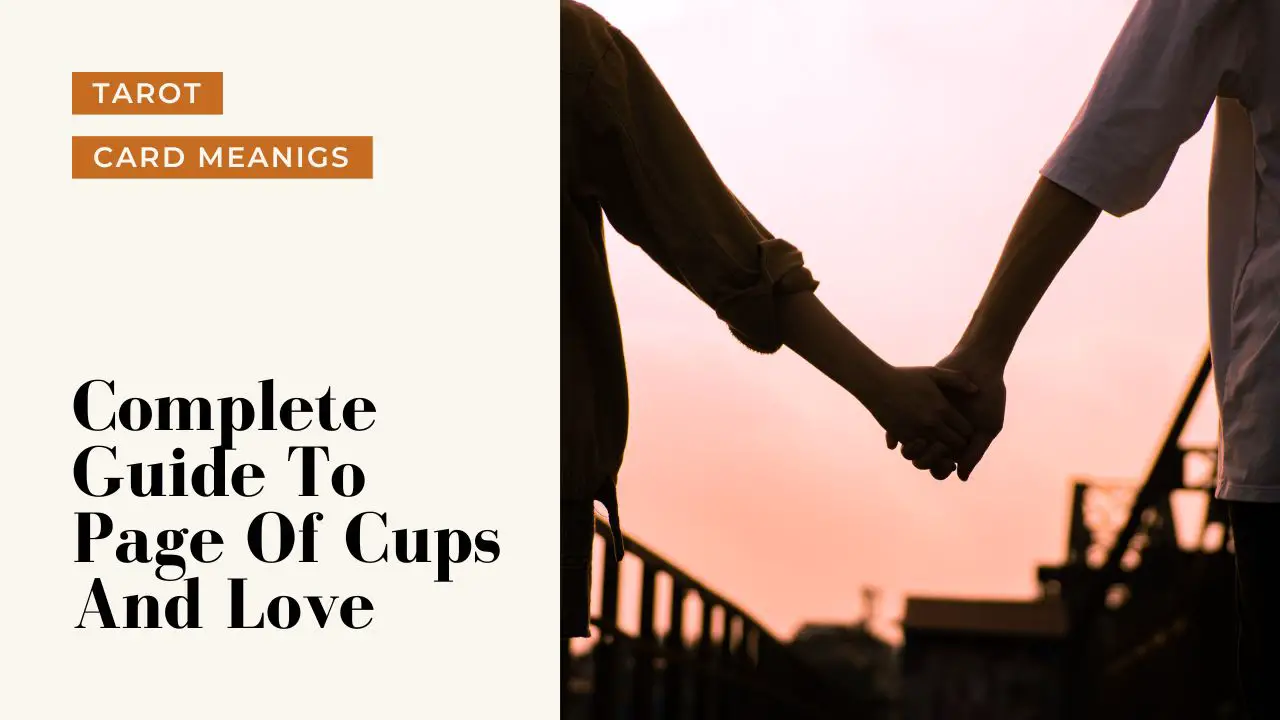 Page Of Cups And Love – An Overview
The Page Of Cups tarot card is a reflection of how health is important, not only to our physical wellbeing, but to our emotional, mental and spiritual wellbeing too.
It suggests the need for balance in all aspects of life, and it's important to pay attention to all aspects of health, such as nutrition, exercise, mental health and spiritual wellbeing.
The Page Of Cups suggests that we need to take care of ourselves and make sure that we are taking the time to nurture our health.
It also encourages us to be more open to new experiences, such as volunteering and exploring new topics and ideas.
Taking care of our health should be a priority, and The Page Of Cups supports us in this endeavor.
Upright Meanings For Page Of Cups And Love
What It Means For Me
The Page Of Cups tarot card is all about new love, and speaks to the possibility of a romantic relationship for those who are single and looking for a connection.
The card is often associated with a studious person, which may mean that the person you meet is someone who is deeply committed to learning and growth.
It is also associated with volunteer work, so it may be that the person you meet has a heart for giving back to the community.
The Page Of Cups is a sign that you should take a leap of faith and explore the possibilities of love.
You may find that the person you meet is someone who is interested in the same things as you, and is passionate about making the world a better place.
What It Means For The Future
The Page of Cups tarot card is a good omen for those looking for a new love.
It indicates that a studious, kind, and gentle person is on the horizon.
This card can also point to a person who is willing to volunteer or do good works, as it suggests a commitment to helping others.
This suggests that your future love will be someone who is thoughtful and generous, with a strong moral compass.
Your future love will be someone who is comfortable in their own skin and will bring joy and happiness to your life.
What It Means For Those Close To You
The Page Of Cups tarot card speaks to the love of those close to me in a few ways.
First, it symbolizes a studious kid, showing that those close to me are always eager to learn and grow.
It also speaks to the possibility of new love, which can be a sign that those close to me have opened their hearts to new connections.
Finally, it speaks to volunteer work, which could be a sign that those close to me are passionate about giving back to their community.
This card's message is clear: the people I care about are full of compassion and eagerness to learn, and their love is a beautiful and powerful force.
Reversed Meanings For Page Of Cups And Love
What It Means For Me
When the Page of Cups is reversed in a tarot reading, it can represent a lack of enthusiasm and emotional distance in matters of love.
The reversed Page of Cups may indicate that you are feeling inhibited or stuck in a certain area of your love life, and need to take a step back and reassess your feelings before moving forward.
It could also mean that you are not giving yourself or your partner enough space to express their feelings, which could be leading to a disconnect in the relationship.
In addition, the reversed Page of Cups may suggest that you are being too analytical when it comes to matters of the heart.
You may be overthinking things, resulting in a lack of clarity and direction.
Alternatively, this card may represent a situation where you are not allowing yourself to experience the full range of emotions that come with love.
Instead of embracing the highs and lows, you may be trying to stay in a very robotic, controlled state.
It is important to open yourself up to the vulnerability of love instead of trying to keep it at a safe distance.
What It Means For The Future
The reversed Page of Cups tarot card suggests that your future love will not be a typical young, idealistic and naive romantic.
This card may represent coming into contact with someone who is a bit older, wiser, and more experienced than you.
This person could be from a different culture or walk of life, or could even be someone who has been jaded by past romances.
The reversed Page of Cups often indicates an emotional maturity that will be necessary for a successful relationship.
You may need to adjust your expectations of love, and be prepared for a more serious and committed relationship than you may have been expecting.
Your partner may be more serious, and focused on stability, so it is important to be open to learning from their experience and showing them trust and respect.
As you navigate the waters of a relationship with this person, be sure to take the time to get to know each other and discover what it means to have a committed and mature relationship.
What It Means For Those Close To You
When the Page of Cups card is reversed, it can indicate a lack of emotion and connection with those close to me.
It may suggest that I am disregarding the importance of my relationships and not taking the time to share my feelings or be in tune with my friends, family, or romantic partners.
In terms of love, this could suggest that I am in a place where I am not allowing myself to fully open up and express love, or that I am pushing people away from me.
I may need to take a step back and look at the relationships in my life and make sure that I am showing my appreciation for them.
I can do this by actively engaging with people and making sure that I am giving them the attention they deserve.
It could also be beneficial to examine my feelings and be honest with myself and others about what I am going through.
By doing this, I can make sure that my relationships with loved ones are healthy and that I am allowing myself to feel the love and connection that they have to offer.
Conclusion
As you can see there many interpretations of The Page Of Cups depending on how it was draw, and what you were asking your tarot deck.
I hope you have found something that calls to you, and that you can take forward with your practice
Get the Ultimate Tarot Card Combinations Pack
The Tarot Happy eBook Pack is available now for instant download.
With 78 eBooks covering all tarot pair meanings, this pack is a comprehensive guide on using tarot for introspection, self-understanding and inner growth.
$1.99 $24.99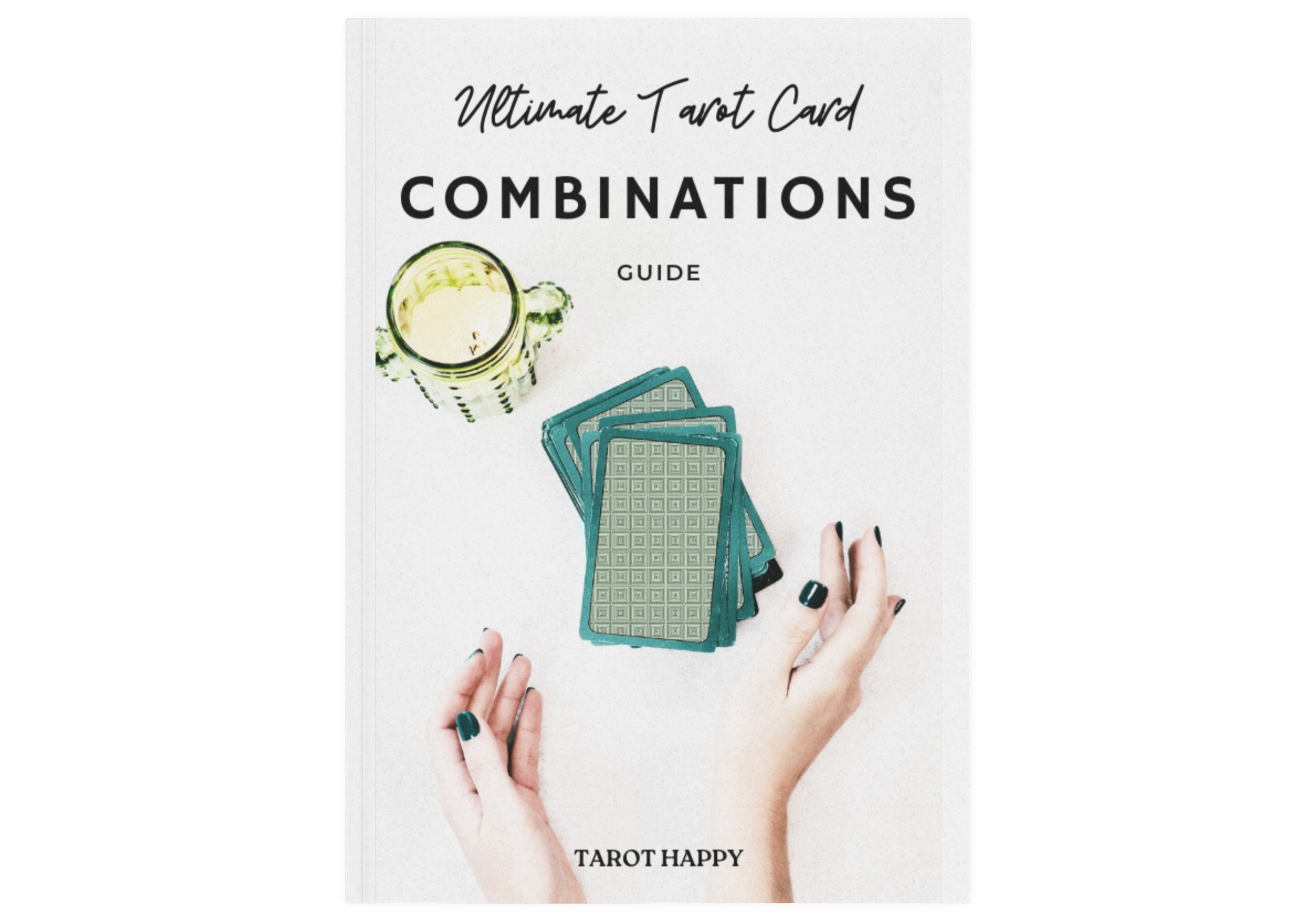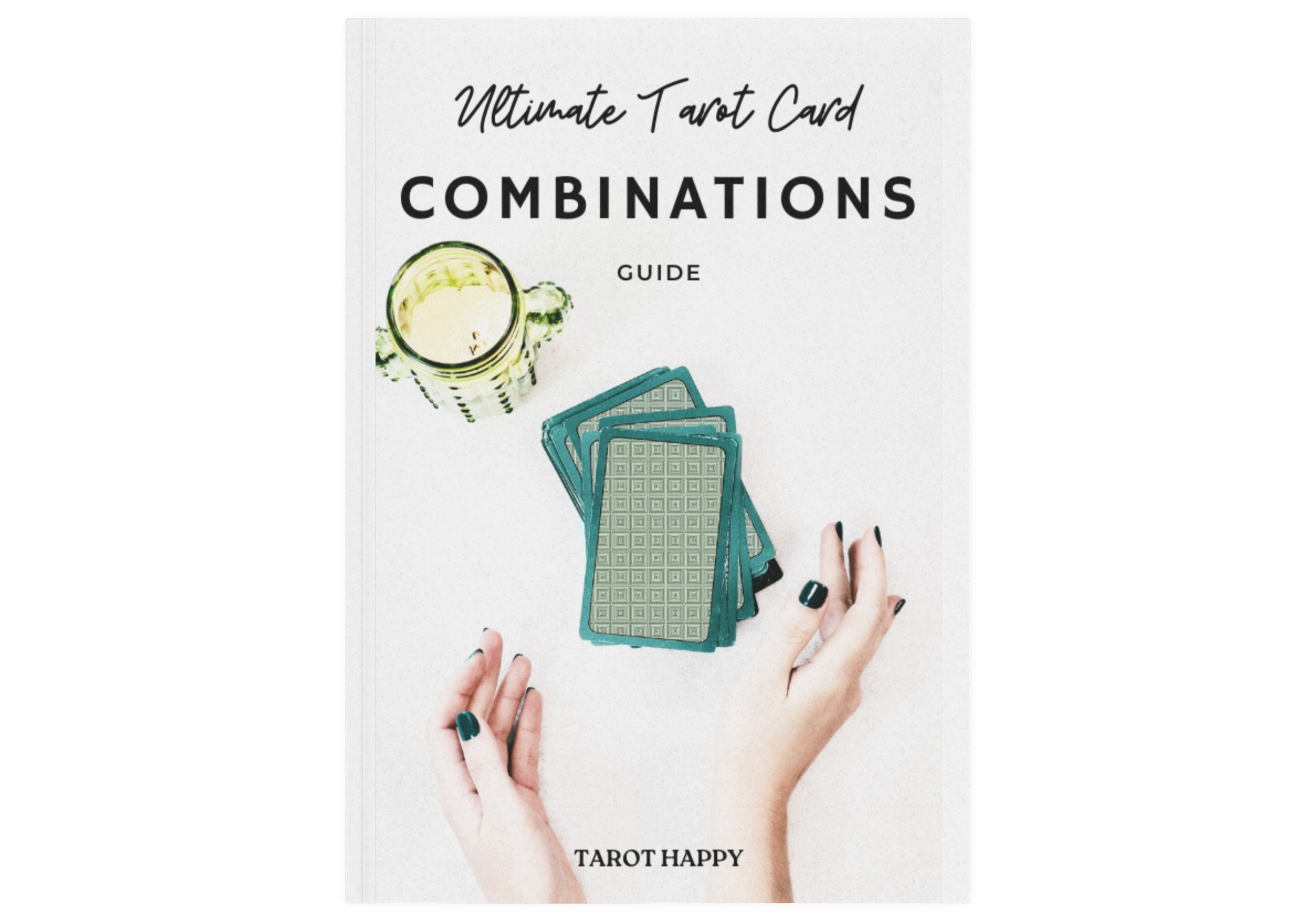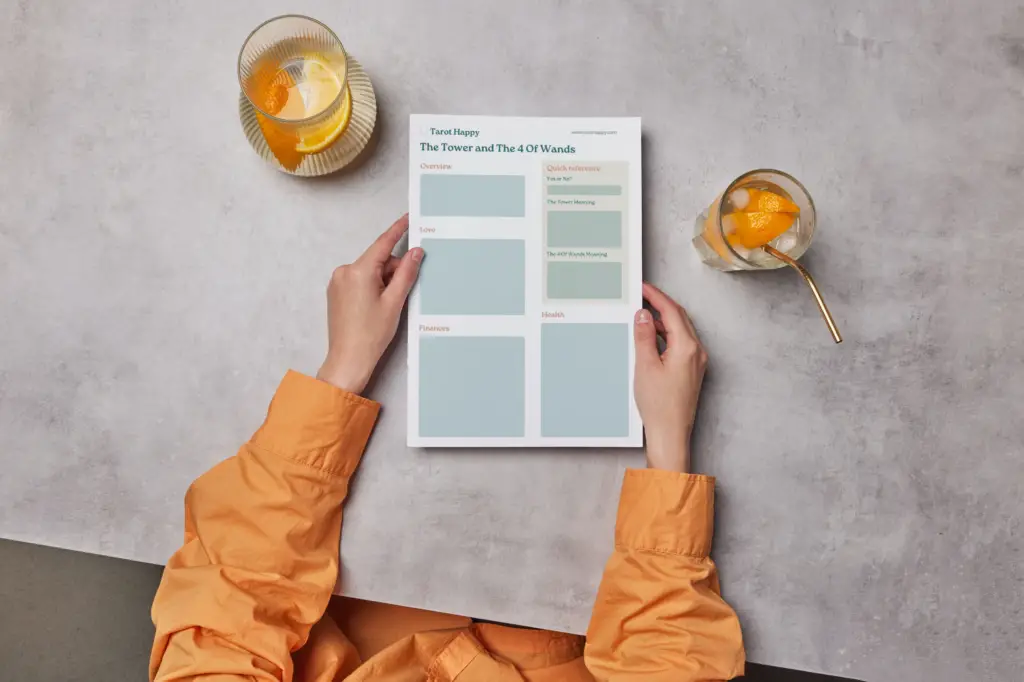 The pack contains an eBook for each of the 78 cards in a tarot pack.
Each eBook focuses on all the combinations for a single card, with overview of meanings for:
"Yes or No"
Key words and phrases that describe the combination
Meaning for Love
Meaning for Finance
Meaning for Health and Relationships
Unlock the Mysteries of Tarot with Our Comprehensive 78 eBook Pack
Are you ready to take your Tarot reading abilities to the next level? It's time to upgrade your spiritual toolbox with our extensive 78 eBook Pack. Each eBook is crafted to detail the meaning of every single Tarot card combination!
Venture beyond the basic meanings of the cards and delve into the intricate, layered symbolism each combination offers.
From beginner enthusiasts to advanced practitioners, this ultimate Tarot eBook pack will enhance your understanding, foster deeper connections with the cards, and improve your readings in a way that no other guide can.
Save over $20 if you buy today!
$1.99 $24.99