Finding meaning in your tarot readings can be tricky. This is especially true for love. Understanding what The Chariot card means in regards to your love can be hard to decipher, however there are some interpretations that you may need to be aware of.
In this guide I hope to show you some of the common interpretations of The Chariot, in a variety of settings and subjects!
The meaning of a card can change depending on whether you drew it upright, or reversed, so I will cover both instances, as the meanings can vary wildly!
Lets take a closer look at The Chariot.
The Chariot And Love – An Overview
The Chariot tarot card is a powerful symbol of taking action and making a change in one's life, especially when it comes to health.
It encourages us to take the wheel and take control of our own health, to make decisions and take action towards improved health and well-being.
It symbolizes the journey of self-improvement and encourages us to make positive changes in our diets, exercise regimes, and lifestyle habits.
It is a reminder that we have the power to create and maintain a healthier life, and should take advantage of the opportunities in front of us to make changes.
With The Chariot in our lives we can make the journey of health and wellness one that leads us to success.
Upright Meanings For The Chariot And Love
What It Means For Me
The Chariot tarot card is a powerful card when it comes to matters of the heart.
It represents movement, progress, and change, suggesting that now is the time to take action and make progress in the relationship.
It's time to take the initiative and make a journey together, whether that be physical or emotional.
It's time to move forward and create a new vehicle for the relationship, a way of connecting and communicating with each other that will take things to a new level.
The Chariot also speaks to the power of passion and commitment, urging you and your partner to work together to create something beautiful.
What It Means For The Future
The Chariot tarot card is a symbol of action and change, which is a great way to think about your future love.
The card also speaks of a journey, which means that you will likely be taking some big steps in your relationship with this person.
These steps could be physical, such as moving in together or going on a long-distance trip together, or they could be emotional and psychological, as you both grow closer together.
The Chariot also symbolizes a new vehicle, which could mean that you are embarking on something new and exciting with this person.
The energy of The Chariot is one of excitement and enthusiasm, so it is likely that your relationship will be full of fun and adventure.
What It Means For Those Close To You
The Chariot tarot card is a reminder to move forward with love in relationships.
It suggests that you are starting a new journey, and that it's time to take action and create positive change.
It encourages you to use your own energy and strength to drive the relationship forward.
It can also be a sign that you should be open to new opportunities for love, and that you should never be afraid to take charge of your own destiny.
A relationship with someone close to you is a powerful force, and the Chariot card can be a reminder that you should take the wheel and steer it in the right direction.
Reversed Meanings For The Chariot And Love
What It Means For Me
When the Chariot card appears reversed in a reading about love, it suggests that you are feeling stuck in your relationship.
Your current situation may be stagnant and you are struggling to move forward.
You may be feeling that you and your partner are at an impasse and you're unable to make any progress.
It may be that you're both facing a difficult decision and neither of you knows what to do.
It could also be a sign that you're avoiding the issue, perhaps because of fear of change or commitment.
The reversed Chariot card can also signify that you are struggling to make decisions that will bring about meaningful change in your relationship.
It may be that you have reservations about taking the plunge, or perhaps you're not sure if the changes you're considering will be for the best.
You may need to take a step back and evaluate the situation from a more objective perspective.
This can give you the clarity and focus you need to make the right decisions that will help you and your partner move forward.
It's important to remember that change can be a positive thing, and that it's sometimes necessary to take risks in order to get what you want.
What It Means For The Future
When the reversed The Chariot tarot card appears in a reading concerning love, it can indicate a lack of action or change in the situation.
It may mean that you are stuck in the same patterns, unable to move forward and find the romantic connection you are looking for.
You may feel like you are spinning your wheels, unsure of how to make a real connection with someone.
The reversed The Chariot can also signify that you may have to take a long journey in order to find love.
You may have to travel far away, or take a different approach than you normally would.
The journey may be difficult and uncertain, but the rewards at the end could be greater than you can imagine.
It is a chance for you to break out of your comfort zone, explore yourself, and find a real connection with someone special.
What It Means For Those Close To You
When The Chariot tarot card appears in reverse, it can be an indication that the love of those close to you is currently in a state of stagnation.
This could mean that the relationships you have with your family, friends, or significant other are not as dynamic as they used to be.
You may be feeling a lack of energy in your relationships or feel that the communication between you and the other person is not as strong as it once was.
It can also signify a period of self-reflection, where you are taking a step back to evaluate the relationships that you have.
This can be a time to reassess the actions, motivations, and intentions of yourself and your loved ones.
Perhaps you are trying to make sense of how the relationship has changed and how to move forward in a positive way.
The reversed Chariot could also be a sign that you need to take action in order to get your relationships back on track.
This could involve having honest conversations, setting boundaries, and making efforts to put in the effort and energy required to keep the relationship alive.
It can often be difficult to take the initiative to make positive changes, but it is important to take action in order to create and maintain healthy relationships.
Conclusion
As you can see there many interpretations of The Chariot depending on how it was draw, and what you were asking your tarot deck.
I hope you have found something that calls to you, and that you can take forward with your practice
Get the Ultimate Tarot Card Combinations Pack
The Tarot Happy eBook Pack is available now for instant download.
With 78 eBooks covering all tarot pair meanings, this pack is a comprehensive guide on using tarot for introspection, self-understanding and inner growth.
$4.99 $24.99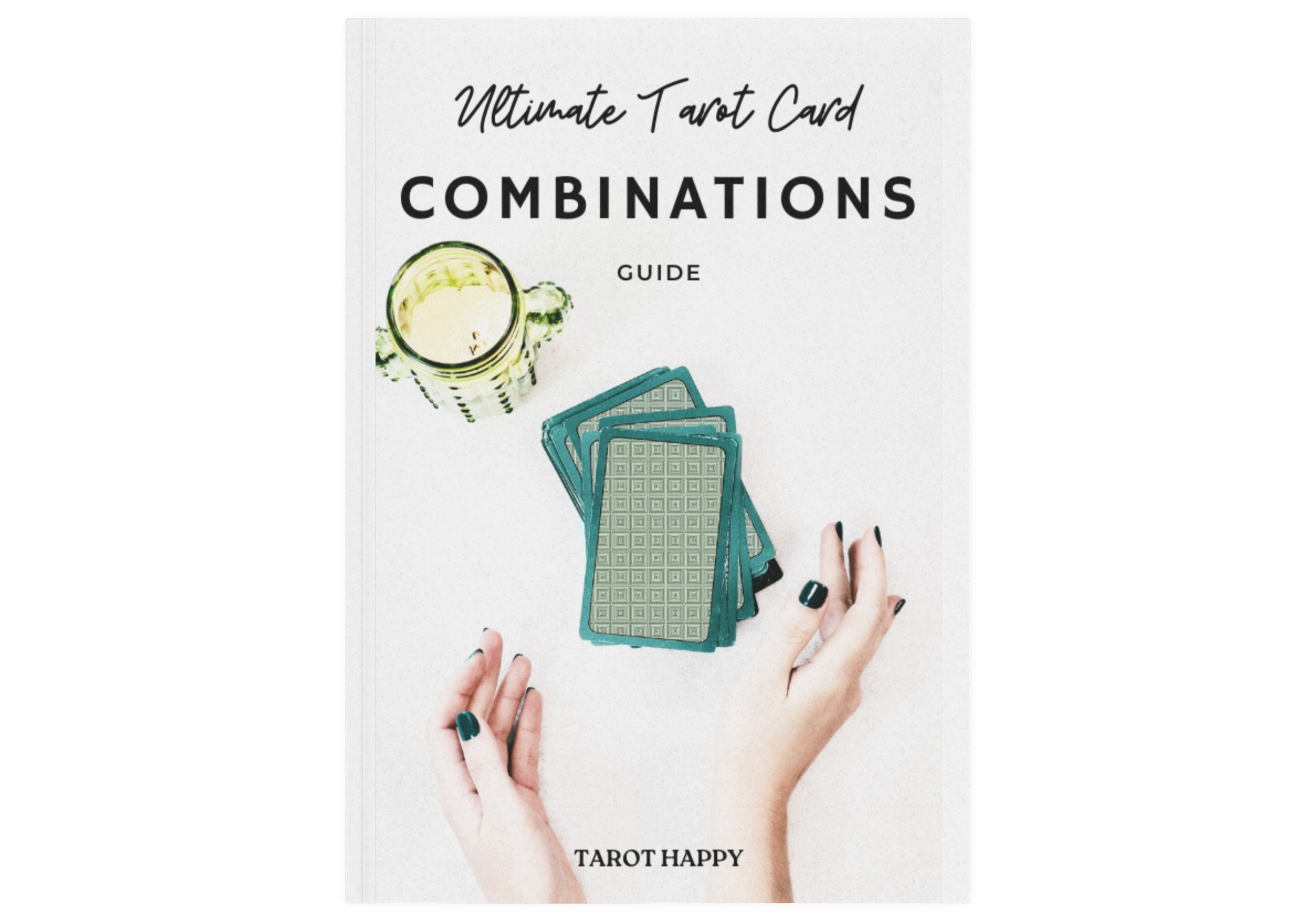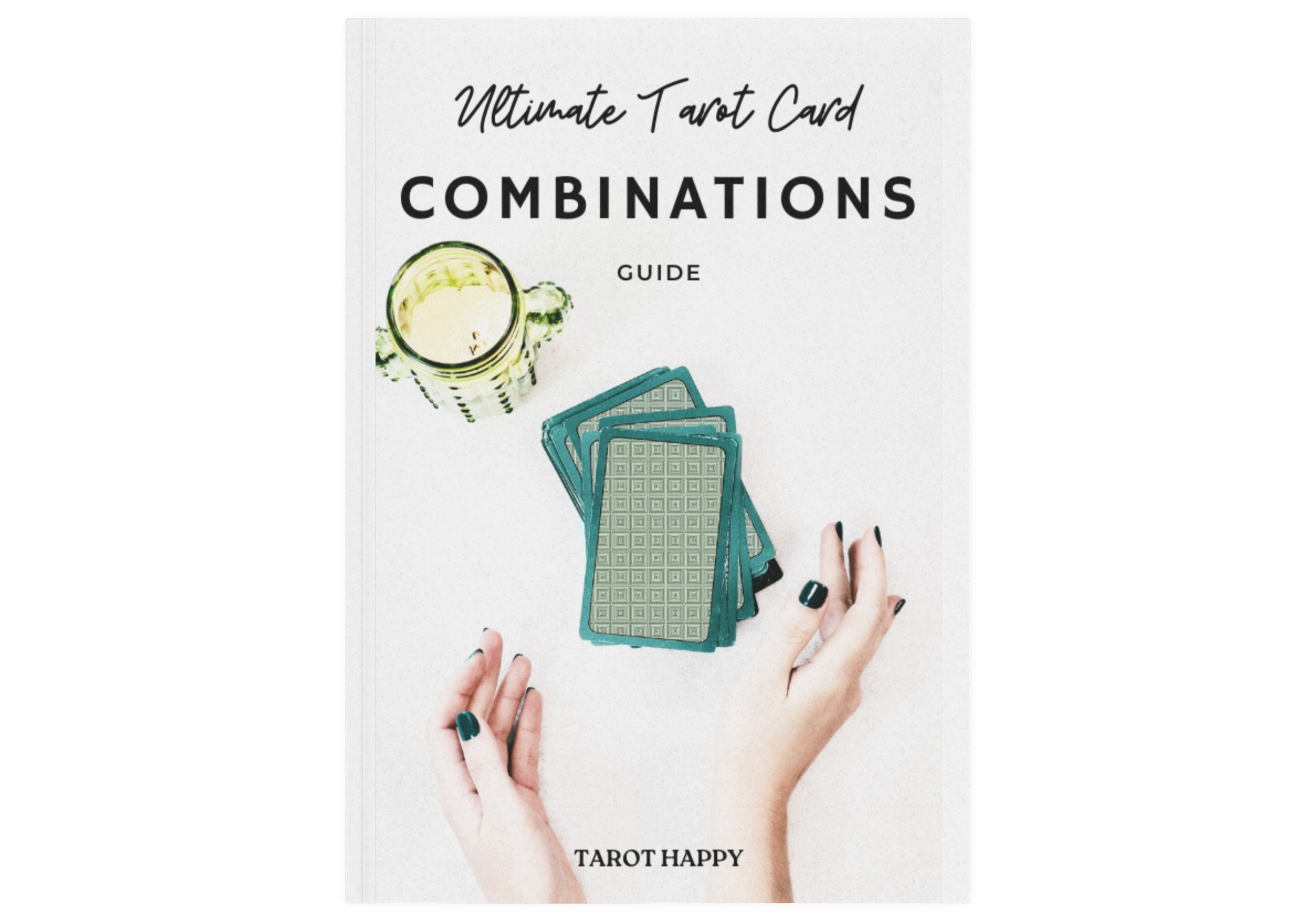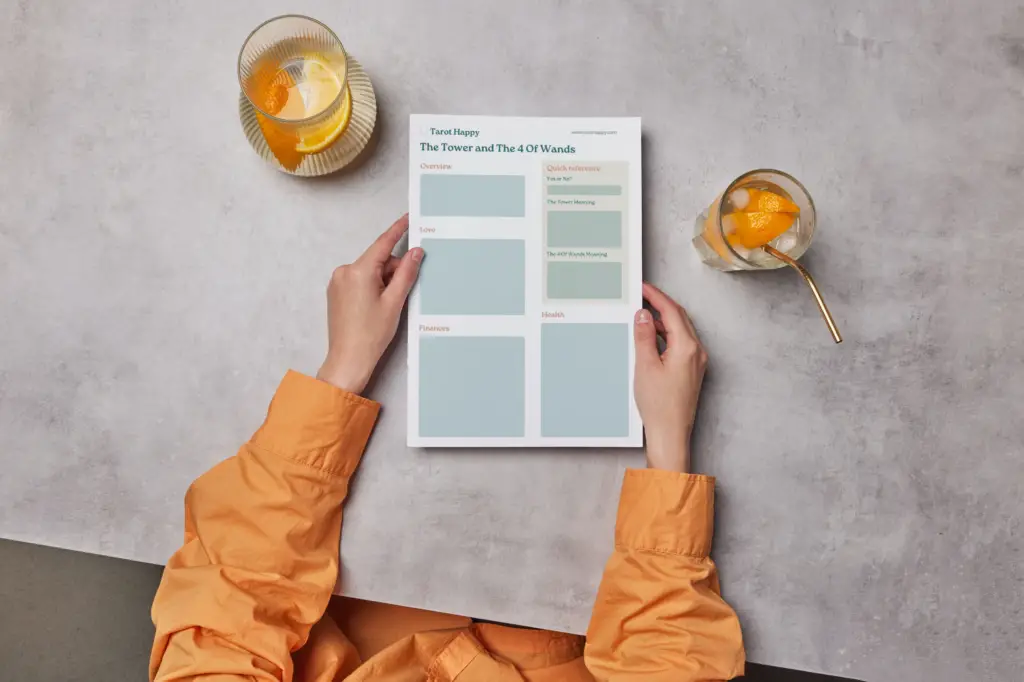 The pack contains an eBook for each of the 78 cards in a tarot pack.
Each eBook focuses on all the combinations for a single card, with overview of meanings for:
"Yes or No"
Key words and phrases that describe the combination
Meaning for Love
Meaning for Finance
Meaning for Health and Relationships
Unlock the Mysteries of Tarot with Our Comprehensive 78 eBook Pack
Are you ready to take your Tarot reading abilities to the next level? It's time to upgrade your spiritual toolbox with our extensive 78 eBook Pack. Each eBook is crafted to detail the meaning of every single Tarot card combination!
Venture beyond the basic meanings of the cards and delve into the intricate, layered symbolism each combination offers.
From beginner enthusiasts to advanced practitioners, this ultimate Tarot eBook pack will enhance your understanding, foster deeper connections with the cards, and improve your readings in a way that no other guide can.
Save $20 if you buy today!
$4.99 $24.99