Finding meaning in your tarot readings can be tricky. This is especially true for love. Understanding what The Strength card means in regards to your love can be hard to decipher, however there are some interpretations that you may need to be aware of.
In this guide I hope to show you some of the common interpretations of The Strength, in a variety of settings and subjects!
The meaning of a card can change depending on whether you drew it upright, or reversed, so I will cover both instances, as the meanings can vary wildly!
Lets take a closer look at The Strength.
Strength And Love – An Overview
The Strength tarot card speaks to the power of self-love as a cornerstone of health.
Self-love and self-respect empower us to make courageous decisions that can lead to healthier lifestyles.
It encourages us to invest in our own wellbeing and to be mindful of our own physical, mental, and emotional needs.
With the Strength card, we are reminded to take care of ourselves with compassion and respect as we strive towards greater health.
It encourages us to be gentle with ourselves, even when we make mistakes, and to develop a deep, unconditional love for ourselves that will serve as a foundation for our physical and emotional health.
Upright Meanings For Strength And Love
What It Means For Me
The Strength tarot card speaks of the power of love, which can come from within.
It symbolizes the need to cultivate self-love and self-respect, and to have the courage to express and share our innermost feelings.
This card encourages us to embrace our true selves and to extend love and understanding to others.
When we can cultivate a deep sense of love for ourselves and for the world, we open ourselves up to a deeper level of connection with our own spirit and with others.
The Strength tarot card is a reminder that we are capable of truly powerful and meaningful acts of love, and when we tap into our inner strength, we can create real and lasting love in our lives.
What It Means For The Future
The Strength tarot card is a powerful reminder that self-love is the foundation of any meaningful relationship.
As I move forward and look for love in my life, I am encouraged to be strong and embrace my own courage, self-respect, and unconditional love.
As I open my heart up to others, I must first and foremost recognize the power of loving and respecting myself.
Developing self-love will create a strong foundation for me to build meaningful and lasting relationships.
In the end, strength in self-love will provide me with the courage to be vulnerable, open my heart, and give and receive the love I desire.
What It Means For Those Close To You
The Strength tarot card is a reminder that you must first love and respect yourself before you can truly love and respect the people around you.
When you possess a strong sense of self-love and self-respect, you can approach your relationships with openness and understanding.
Unconditional love will follow, and you will be able to share your love and your strength with those close to you.
When you come from a place of strength, you will be able to face any challenge that comes your way, and your relationships will be stronger than ever.
Reversed Meanings For Strength And Love
What It Means For Me
When The Strength tarot card is reversed, it can indicate an imbalance between self-love and love for others.
It can mean that we have been giving too much of ourselves away and not enough time to nurture and care for ourselves.
We may be neglecting our own needs and desires in order to please others and make them happy.
Reversed The Strength can also mean that we are afraid of showing our true selves to others.
We are holding back our feelings and emotions because we are worried that they will be rejected.
We are afraid to trust in the love of others, and instead of allowing ourselves to love and be loved, we are closing ourselves off to connection and intimacy.
We may be struggling to find our own inner strength and courage to be vulnerable and honest about our feelings, especially when it comes to relationships and love.
What It Means For The Future
When the Strength card is reversed in a tarot reading, it is a sign that you may be in a period of doubt and uncertainty when it comes to matters of the heart.
You may be feeling overwhelmed by conflicting emotions and struggling to find balance in your relationships.
This card can also signify an inability to trust yourself and your own judgment, leading to an inability to give and receive love in a healthy and meaningful way.
This reversed Strength card can be a warning to be careful in your pursuit of love.
You may be too eager to settle down and enter a relationship, without first taking the time to recognize and examine your own feelings.
It is important to remember that you should always love yourself first, and to recognize your own worth and self-respect before you seek out a romantic partner.
If you can learn to trust yourself and your own instincts, you will be better prepared to handle the difficulties that come with finding and maintaining a healthy and loving relationship.
What It Means For Those Close To You
When the Strength card appears in its reversed position, it can be a sign that the love of those close to me is being hindered by fear or insecurity.
It can be a sign that I am not allowing myself to give or receive love, or to be open to the love of those around me.
My fear might be preventing me from trusting those closest to me, and from being completely vulnerable with them.
It can also be a sign that I am not allowing myself to be vulnerable and to fully express my feelings and emotions to those I love.
The Strength card in its reversed position can also be a sign that I am not showing enough self-love and self-respect.
When I do not feel worthy of love, it is difficult to receive it from those close to me.
It is important to practice self-love, so that I can then give and receive love from those who are close to me.
This means taking time to nurture myself and to cultivate positive thoughts, emotions, and behaviors.
It also means being honest with myself and taking responsibility for my actions.
When I am able to do this, I will be better equipped to show love and to receive it from others.
Conclusion
As you can see there many interpretations of The Strength depending on how it was draw, and what you were asking your tarot deck.
I hope you have found something that calls to you, and that you can take forward with your practice
Get the Ultimate Tarot Card Combinations Pack
The Tarot Happy eBook Pack is available now for instant download.
With 78 eBooks covering all tarot pair meanings, this pack is a comprehensive guide on using tarot for introspection, self-understanding and inner growth.
$1.99 $24.99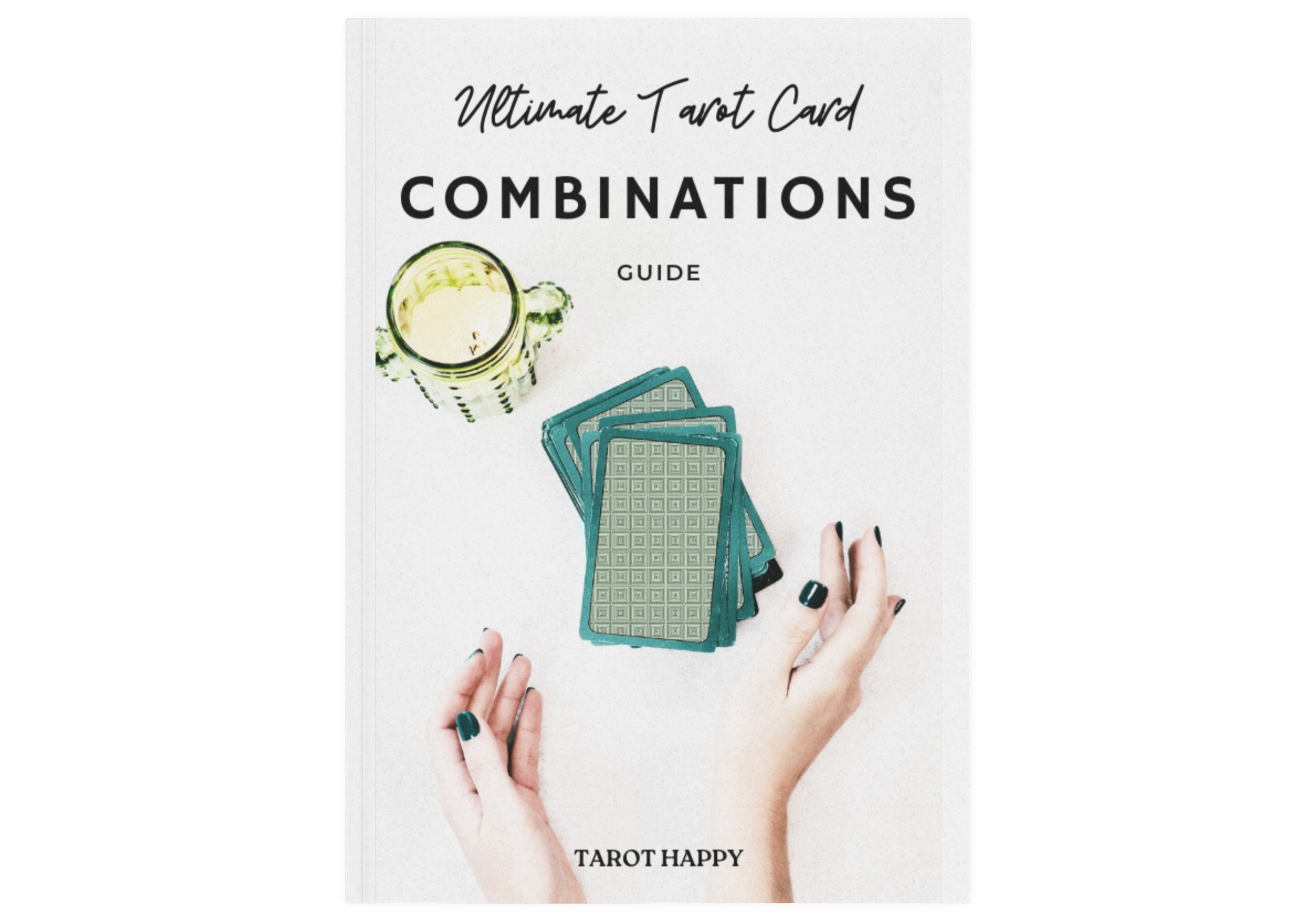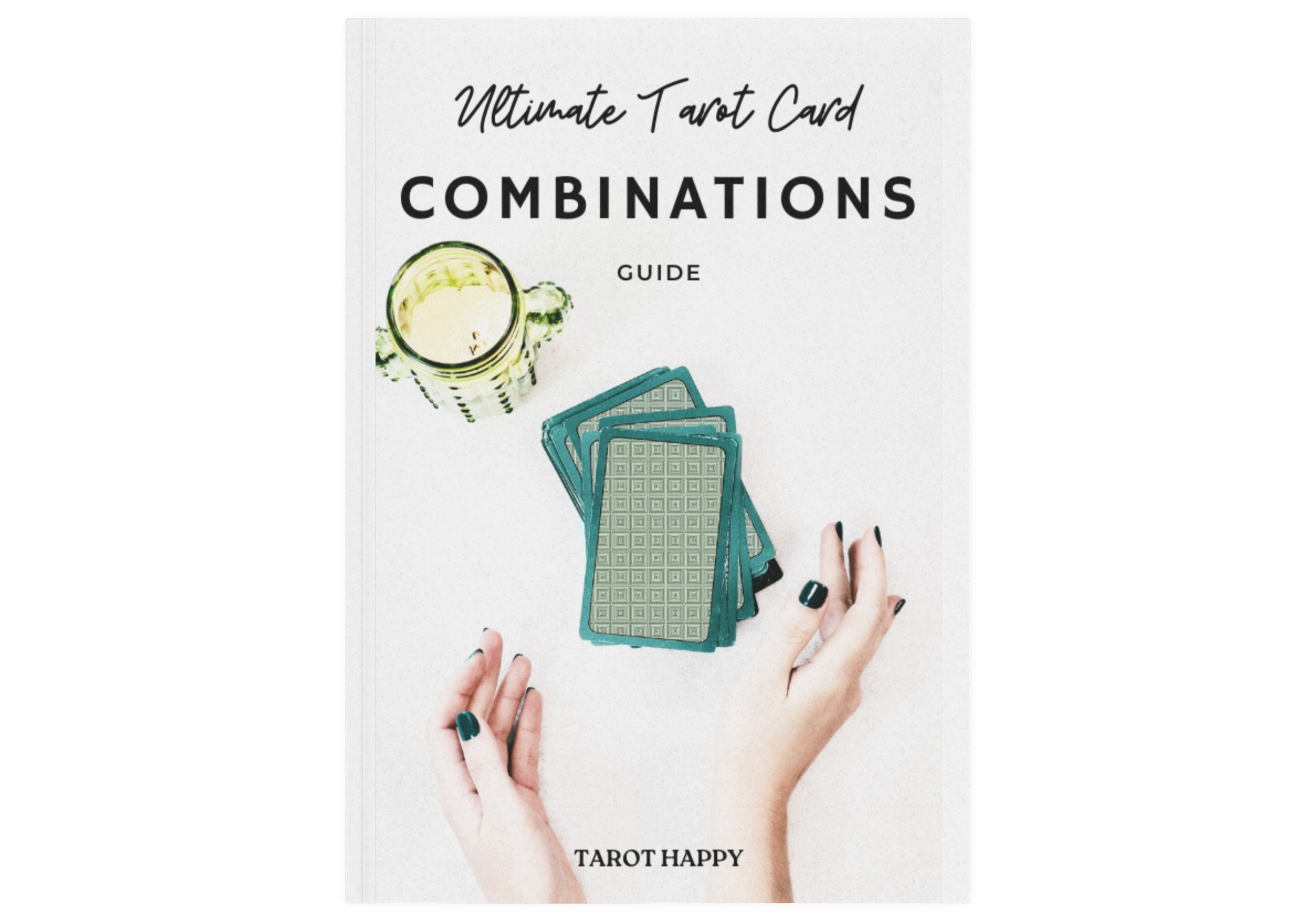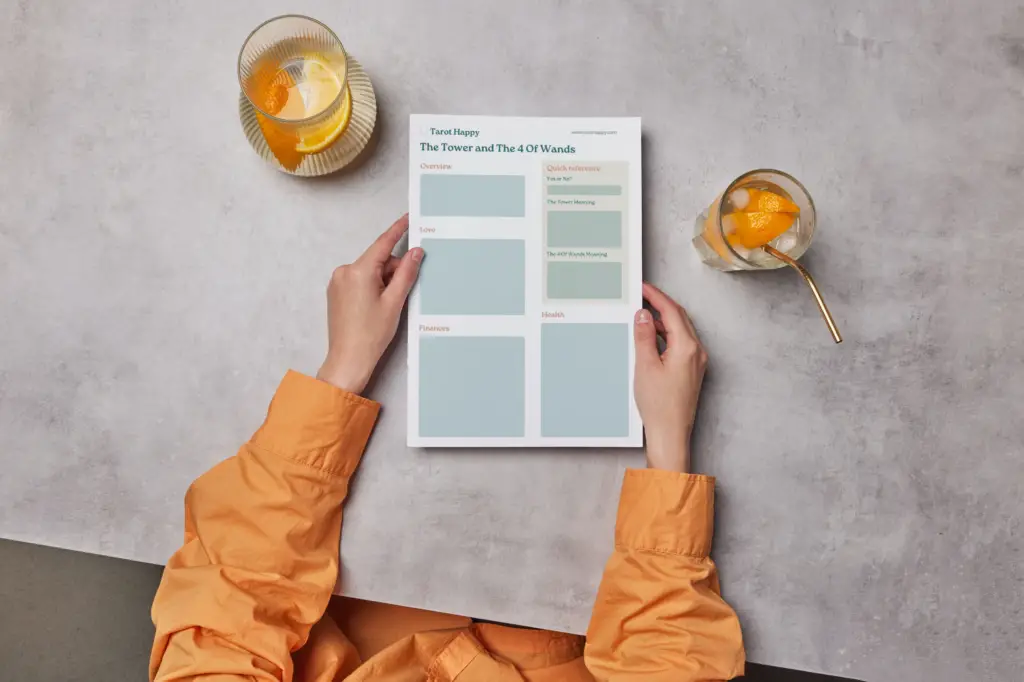 The pack contains an eBook for each of the 78 cards in a tarot pack.
Each eBook focuses on all the combinations for a single card, with overview of meanings for:
"Yes or No"
Key words and phrases that describe the combination
Meaning for Love
Meaning for Finance
Meaning for Health and Relationships
Unlock the Mysteries of Tarot with Our Comprehensive 78 eBook Pack
Are you ready to take your Tarot reading abilities to the next level? It's time to upgrade your spiritual toolbox with our extensive 78 eBook Pack. Each eBook is crafted to detail the meaning of every single Tarot card combination!
Venture beyond the basic meanings of the cards and delve into the intricate, layered symbolism each combination offers.
From beginner enthusiasts to advanced practitioners, this ultimate Tarot eBook pack will enhance your understanding, foster deeper connections with the cards, and improve your readings in a way that no other guide can.
Save over $20 if you buy today!
$1.99 $24.99