Finding meaning in your tarot readings can be tricky. This is especially true for health. Understanding what The Sun card means in regards to your health can be hard to decipher, however there are some interpretations that you may need to be aware of.
In this guide I hope to show you some of the common interpretations of The Sun, in a variety of settings and subjects!
The meaning of a card can change depending on whether you drew it upright, or reversed, so I will cover both instances, as the meanings can vary wildly!
Lets take a closer look at The Sun.
The Sun And Health – An Overview
The Sun tarot card symbolizes the joy of success and material happiness, which can be applied to our physical health as well.
When it comes to health, The Sun card speaks to the importance of taking care of ourselves and making sure we are in the best physical condition possible.
It also speaks to the happiness and joy that comes when we feel healthy and strong.
The Sun card encourages us to take care of our bodies and to take pride in our physical health, as this is the foundation for a happy life.
Upright Meanings For The Sun And Health
What It Means For Me
The Sun tarot card is associated with health in its most positive form.
It is a card of joy and success, a sign of physical and mental wellbeing that is expressed in its highest form.
It speaks of a healthy body, a healthy mind, and an overall sense of contentment.
The Sun suggests that a person has the capacity to take care of him or herself, to find a balance of health and happiness, and to enjoy the fruits of their labor.
With The Sun, we are reminded to take care of ourselves and find joy in life.
What It Means For The Future
The Sun tarot card is a positive omen, signifying that a successful and joyous outcome is likely in the near future.
This card could indicate that my health is improving, that I'm on the right track, and that I'm taking the necessary steps to get my health back on track.
It is likely that I will experience improved physical, mental, and emotional wellbeing in the near future.
The Sun card is also a reminder to stay positive and to think optimistically, as this will help to bring about the best results.
I should also be sure to take care of myself and take advantage of the resources available to me in order to ensure that I'm able to achieve my goals.
What It Means For Those Close To You
The Sun tarot card indicates that the health of those close to me is likely to be joyful and successful.
This is a positive sign that suggests that those close to me will experience a period of good health and well-being.
They may be able to enjoy their life free of the worries of illness and health problems.
This is a sign of hope and joy that can carry over into many other aspects of life, such as relationships and career.
The Sun tarot card is a reminder that health and wellness can be achieved with a positive outlook and determination.
Reversed Meanings For The Sun And Health
What It Means For Me
The reversed Sun tarot card indicates that health can be a difficult area in life.
It suggests that the individual may be feeling a lack of energy, strength and vitality.
There could be a feeling of stagnation within the body and spirit.
The reversed Sun card can also indicate that the individual is struggling with a chronic illness or has difficulties with the physical body.
They may feel discouraged and pessimistic about their health situation.
The reversed Sun tarot card can also indicate that there is a lack of balance between body and soul.
The individual may be neglecting their physical well-being and need to find a way to restore harmony and balance.
This can be done through making lifestyle changes such as exercise, eating a healthy diet and finding time for relaxation.
It is important for the individual to find a way to create inner peace and to trust that their health is improving, even if it is a slow process.
What It Means For The Future
When The Sun is reversed in a health reading, it can indicate that there may be issues related to your physical or mental well-being.
It could mean that you need to take extra care of yourself, and make sure that you are taking the necessary steps to maintain your health and well-being.
It could also indicate that you need to take a break from your daily routines and take some time for yourself to rest, relax, and recharge.
The reversed Sun can also signify that you may be facing some health issues or illnesses that require attention.
It could mean that you need to get checked out by a doctor, or that you need to pay more attention to your lifestyle choices and overall health.
It could also be a sign that you need to be more proactive in taking care of yourself and take the necessary steps to improve your health and wellbeing.
Taking the time to address any health issues that arise is key when it comes to having a healthy life.
What It Means For Those Close To You
When The Sun tarot card appears in its reversed position, it can indicate a time of ill health and lack of vitality.
This can manifest in physical, mental, and emotional symptoms.
In terms of physical health, the reversed Sun card can represent various illnesses, including chronic pain, fatigue, and weakened immunity.
Mentally and emotionally, it can indicate depression, anxiety, and difficulty finding joy and satisfaction.
The reversed Sun card can also signify a lack of self-care and balance in one's life, leading to an overall feeling of exhaustion and depleted energy.
It can be indicative of a need to make lifestyle changes, such as getting more rest, exercising regularly, and eating a balanced diet.
It can also be a reminder to take time to reconnect with one's inner self and practice self-love, in order to heal and restore balance.
Ultimately, the reversed Sun card is encouraging us to look within, and make any necessary adjustments to achieve a state of physical, mental, and emotional wellness.
Conclusion
As you can see there many interpretations of The Sun depending on how it was draw, and what you were asking your tarot deck.
I hope you have found something that calls to you, and that you can take forward with your practice
Get the Ultimate Tarot Card Combinations Pack
The Tarot Happy eBook Pack is available now for instant download.
With 78 eBooks covering all tarot pair meanings, this pack is a comprehensive guide on using tarot for introspection, self-understanding and inner growth.
$1.99 $24.99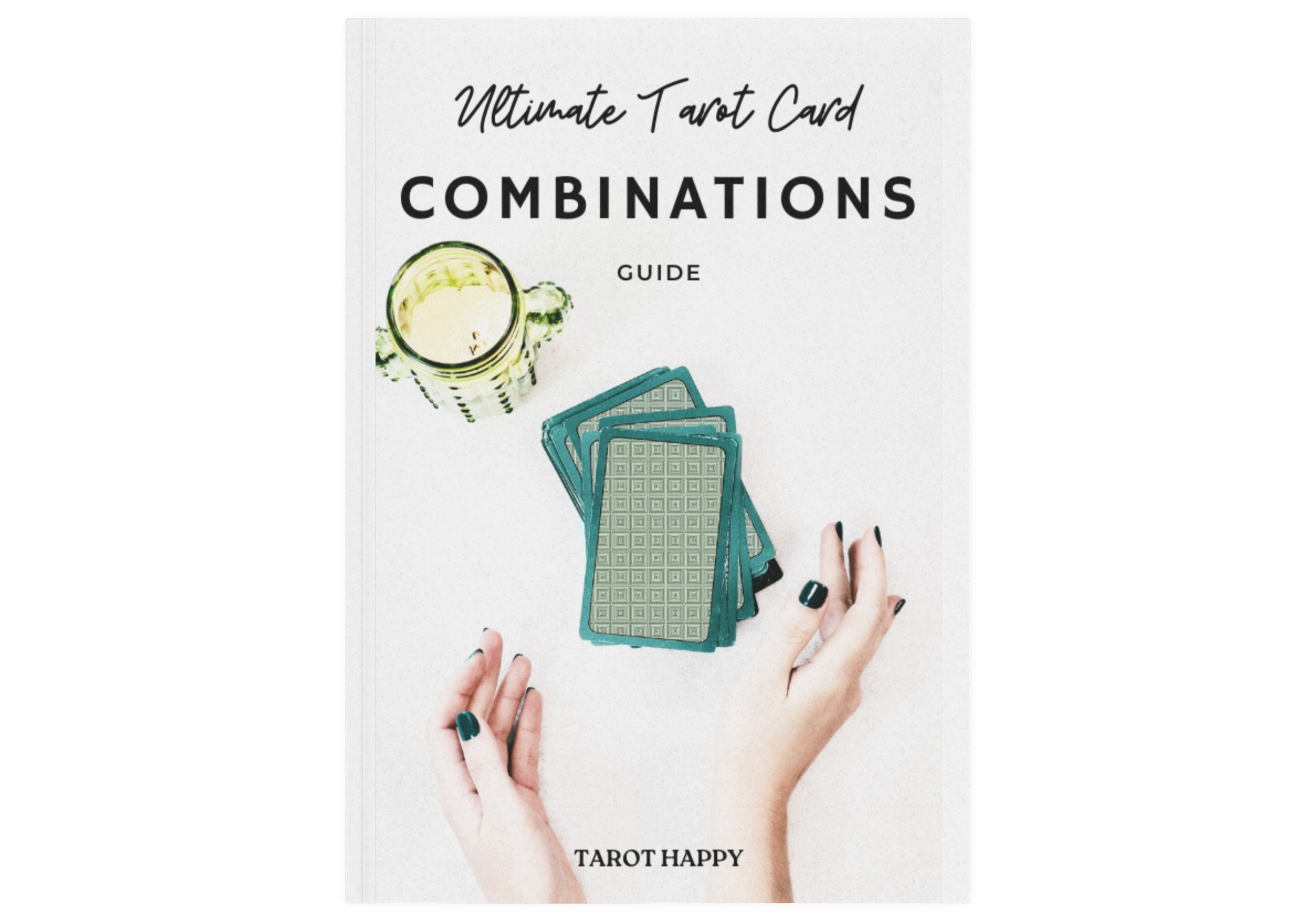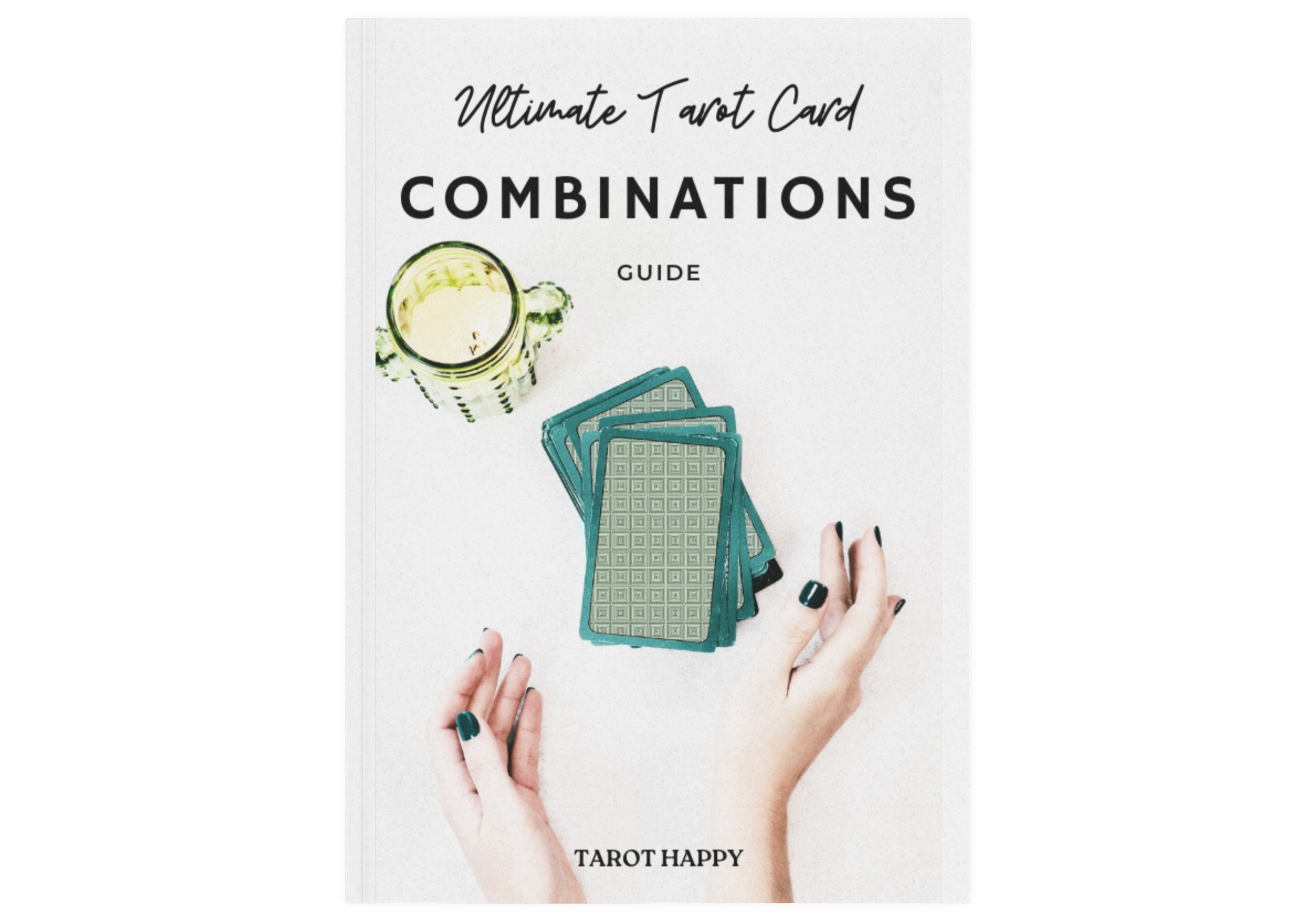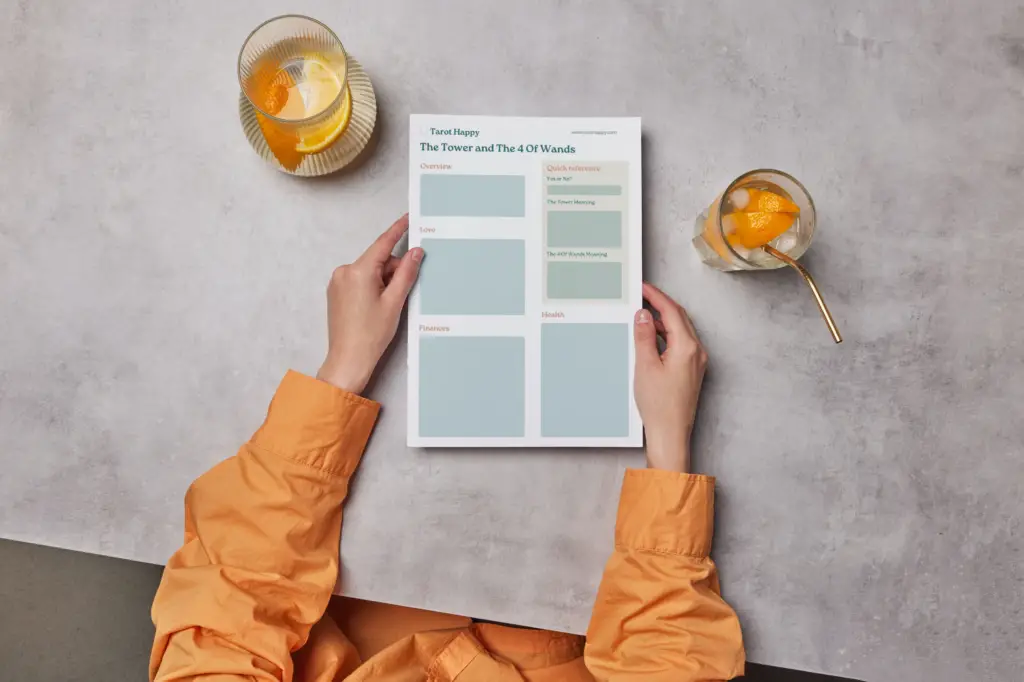 The pack contains an eBook for each of the 78 cards in a tarot pack.
Each eBook focuses on all the combinations for a single card, with overview of meanings for:
"Yes or No"
Key words and phrases that describe the combination
Meaning for Love
Meaning for Finance
Meaning for Health and Relationships
Unlock the Mysteries of Tarot with Our Comprehensive 78 eBook Pack
Are you ready to take your Tarot reading abilities to the next level? It's time to upgrade your spiritual toolbox with our extensive 78 eBook Pack. Each eBook is crafted to detail the meaning of every single Tarot card combination!
Venture beyond the basic meanings of the cards and delve into the intricate, layered symbolism each combination offers.
From beginner enthusiasts to advanced practitioners, this ultimate Tarot eBook pack will enhance your understanding, foster deeper connections with the cards, and improve your readings in a way that no other guide can.
Save over $20 if you buy today!
$1.99 $24.99