Finding meaning in your tarot readings can be tricky. This is especially true for health. Understanding what The Knight Of Swords card means in regards to your health can be hard to decipher, however there are some interpretations that you may need to be aware of.
In this guide I hope to show you some of the common interpretations of The Knight Of Swords, in a variety of settings and subjects!
The meaning of a card can change depending on whether you drew it upright, or reversed, so I will cover both instances, as the meanings can vary wildly!
Lets take a closer look at The Knight Of Swords.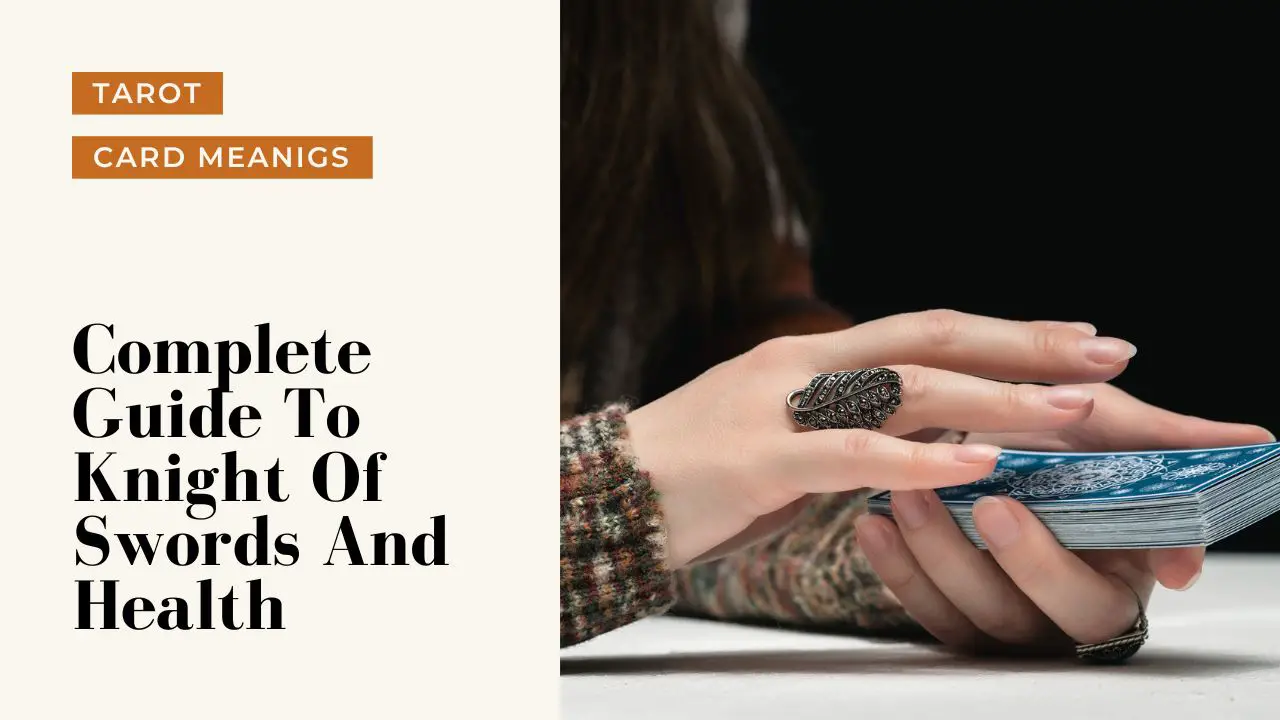 Knight Of Swords And Health – An Overview
The Knight of Swords tarot card indicates that a lifestyle change is needed in order to achieve better health.
This could mean anything from eating healthier to exercising more to focusing on mental health.
It also suggests that the person should be more assertive and speak up for themselves.
This change may bring about a challenge and require some hard work and dedication, but the rewards will be worth it.
Doing things in a swift and direct manner, without any delays, is the best approach when it comes to making changes to one's lifestyle.
Taking the necessary steps to make these changes will bring about a healthier and more balanced life overall.
Upright Meanings For Knight Of Swords And Health
What It Means For Me
The Knight Of Swords tarot card suggests that a lifestyle change is necessary in order to achieve health and wellness.
This card serves as a reminder that what we say and how we act have a direct impact on our overall health and wellbeing.
The Knight Of Swords encourages us to be mindful of our words, as well as our actions.
We should strive to be conscious of our choices and think about the consequences of our actions.
This card also encourages us to take responsibility for our own health and wellbeing.
By making healthy choices and being mindful of our words and actions, we can create a healthier lifestyle and improve our overall health.
What It Means For The Future
The Knight Of Swords tarot card indicates that a lifestyle change is in my future.
This can mean a variety of different things, from a complete overhaul of my diet to a shift in the way I manage my stress levels.
Whatever the change may be, it is sure to have a profound effect on my health and wellness.
The fast-talking energy of this card indicates that I will need to listen to my inner voice and take proactive steps to make the changes necessary to ensure my health and wellbeing.
The result will be an improved quality of life and an overall sense of vitality and well-being.
What It Means For Those Close To You
The Knight of Swords tarot card is a reminder that life is constantly changing and evolving, and that the health of those close to me can also be in a state of flux.
This card is associated with the qualities of being fast-talking, impulsive, and forward-thinking, which can indicate a need to make changes in order to keep up with the ever-changing world.
It is a warning that I need to stay alert and take action to ensure the health and well-being of my loved ones, especially as things are constantly shifting.
While this card is a reminder to stay vigilant and be prepared for change, it is also a sign that, when necessary, making lifestyle changes can be beneficial for the health of those around me, as well as for my own.
Reversed Meanings For Knight Of Swords And Health
What It Means For Me
The reversed Knight of Swords tarot card is a warning sign that you might be taking on more than you can handle, and that your health may be suffering as a result.
It suggests that you are pushing yourself too hard and are ignoring the signs that it is taking its toll.
It could be an indication that you need to slow down and take a break in order to restore balance and energy to your life.
If you continue to ignore this warning, you could be putting yourself at risk for serious health issues.
You must take a step back and assess your situation objectively.
Are you engaging in too much physical activity? Are you getting enough rest? Are you eating healthy and taking care of your body? These are all important questions to ask yourself in order to assess the state of your health.
The reversed Knight of Swords tarot card can also signify that you need to make a lifestyle change in order to benefit your health.
You may need to adjust your diet, exercise routine, or even the people you spend your time with in order to create a healthier environment for yourself.
It is important to remember that your health should be your top priority, and taking the necessary steps to ensure its well-being is essential.
What It Means For The Future
When The Knight Of Swords is reversed, it suggests that the individual is refusing to make a necessary change to their lifestyle that could benefit their health.
This could be anything from avoiding junk food to getting regular exercise.
The individual may be in denial about their health and well-being and be resistant to making necessary changes, even if they know deep down that they should.
The reversed Knight of Swords can also suggest that the individual is too stubborn and rigid in their thinking, refusing to consider alternative solutions and approaches to their health problems.
The reversed Knight of Swords can also suggest that the individual is overwhelmed by the prospect of making a major lifestyle change, and may feel powerless to do so.
This could be due to financial constraints, a lack of knowledge on how to go about making the change, or a lack of support from family and friends.
The individual must confront these obstacles, as well as their own fears and doubts, in order to make the necessary changes and improve their health.
What It Means For Those Close To You
When The Knight Of Swords is reversed, it suggests an unhealthy lifestyle with poor habits and a lack of self-control.
This could include overworking, eating too much unhealthy food, and taking part in activities with high risk of injury.
It also indicates a lack of focus on one's health, whether it's physical, mental or emotional.
In terms of health, this reversed card could be indicative of many issues, such as stress and anxiety, chronic diseases, and physical exhaustion.
It could mean that the individual is prioritizing unnecessary activities over caring for their health and wellbeing, leading to further health issues.
This card suggests that it's time to take a good look at one's lifestyle and make necessary changes.
This could mean introducing healthier habits, taking a break from work, or even seeking professional help.
Taking control of one's health will be a key to overcoming the challenges that The Knight Of Swords reversed has presented.
Conclusion
As you can see there many interpretations of The Knight Of Swords depending on how it was draw, and what you were asking your tarot deck.
I hope you have found something that calls to you, and that you can take forward with your practice
Get the Ultimate Tarot Card Combinations Pack
The Tarot Happy eBook Pack is available now for instant download.
With 78 eBooks covering all tarot pair meanings, this pack is a comprehensive guide on using tarot for introspection, self-understanding and inner growth.
$1.99 $24.99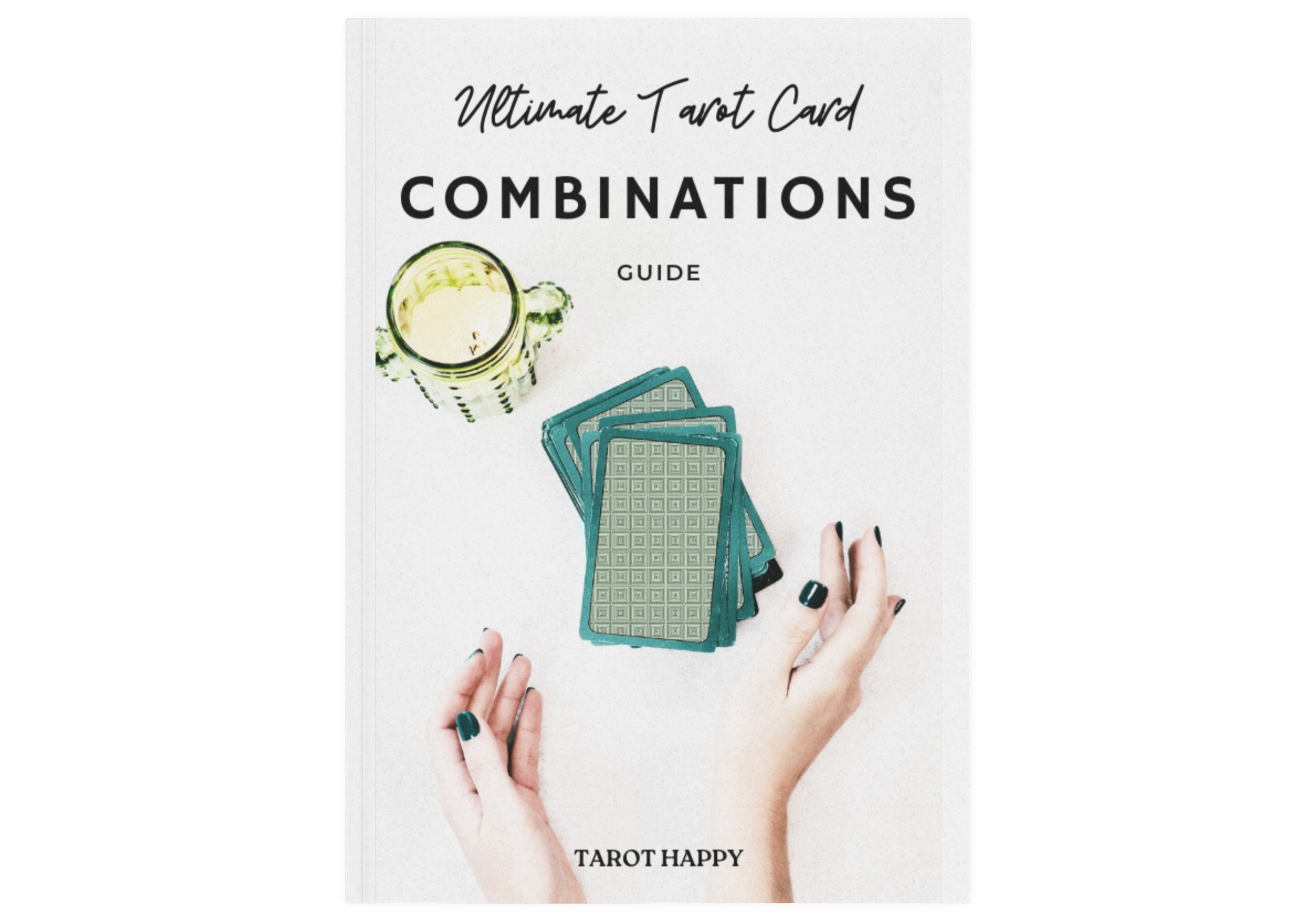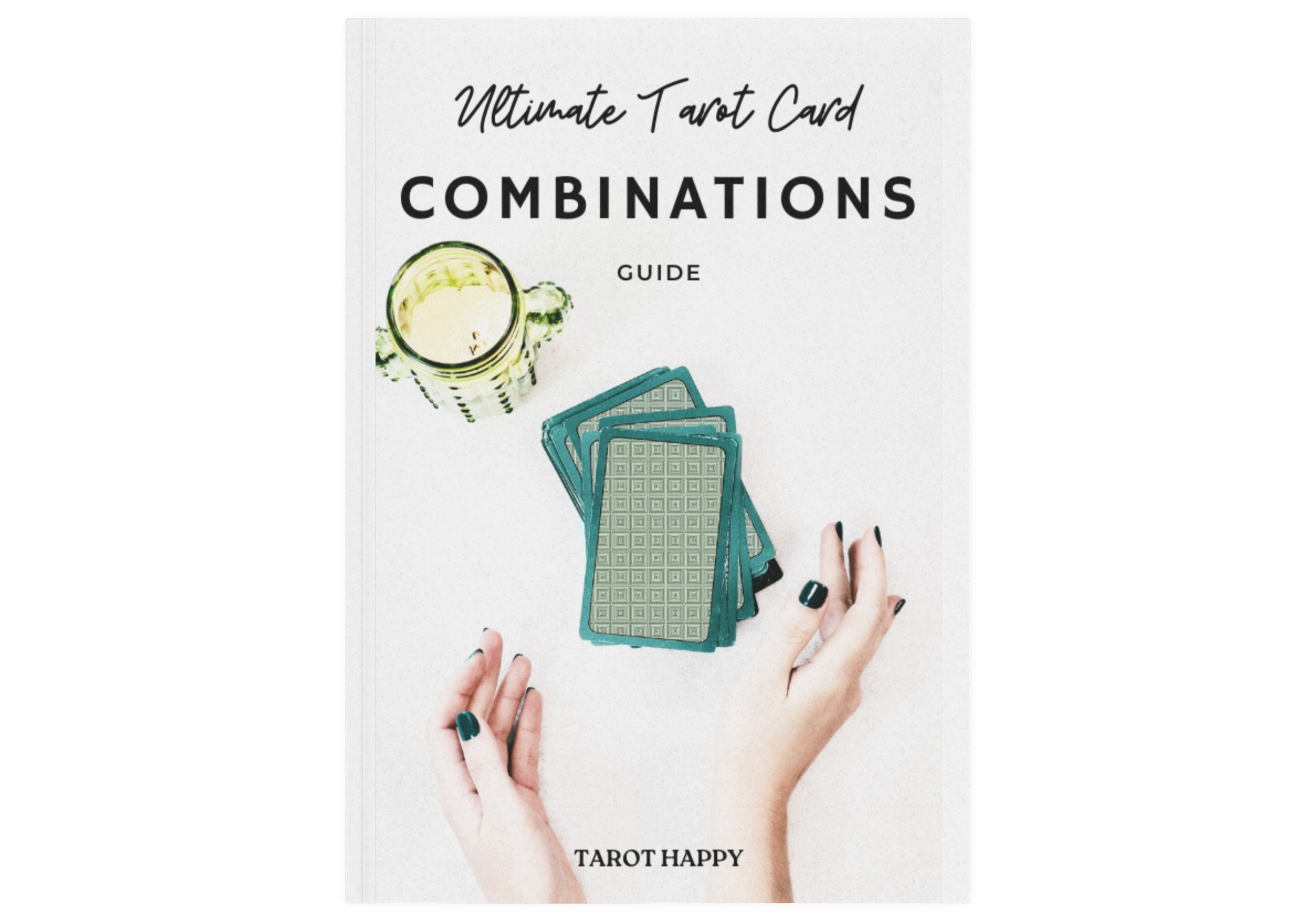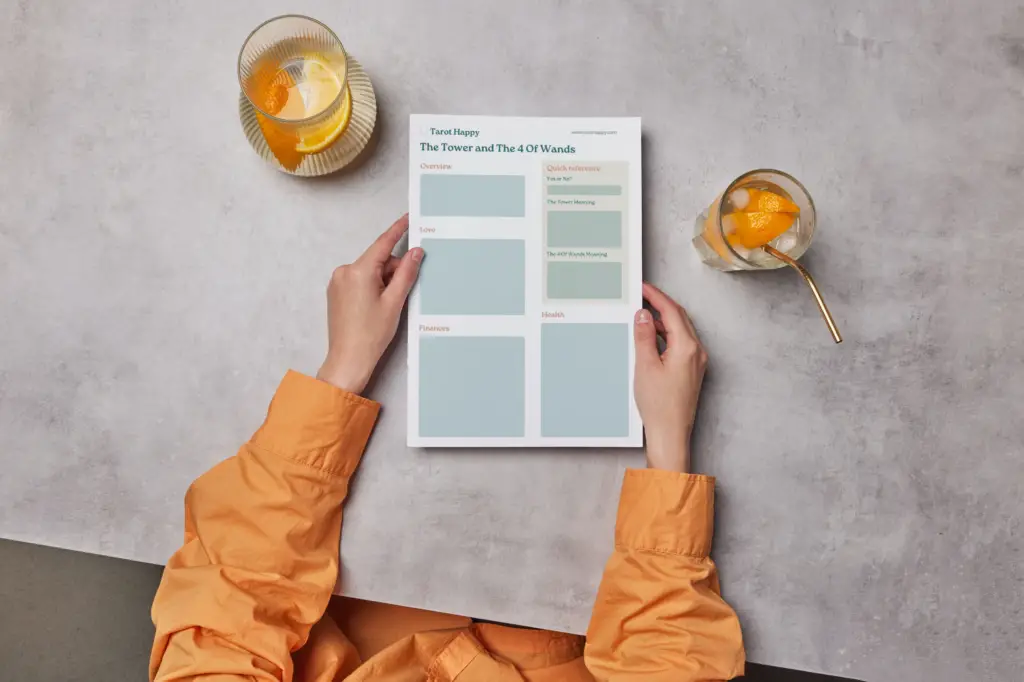 The pack contains an eBook for each of the 78 cards in a tarot pack.
Each eBook focuses on all the combinations for a single card, with overview of meanings for:
"Yes or No"
Key words and phrases that describe the combination
Meaning for Love
Meaning for Finance
Meaning for Health and Relationships
Unlock the Mysteries of Tarot with Our Comprehensive 78 eBook Pack
Are you ready to take your Tarot reading abilities to the next level? It's time to upgrade your spiritual toolbox with our extensive 78 eBook Pack. Each eBook is crafted to detail the meaning of every single Tarot card combination!
Venture beyond the basic meanings of the cards and delve into the intricate, layered symbolism each combination offers.
From beginner enthusiasts to advanced practitioners, this ultimate Tarot eBook pack will enhance your understanding, foster deeper connections with the cards, and improve your readings in a way that no other guide can.
Save over $20 if you buy today!
$1.99 $24.99