Finding meaning in your tarot readings can be tricky. This is especially true for career and finances. Understanding what The 3 Of Cups card means in regards to your career and finances can be hard to decipher, however there are some interpretations that you may need to be aware of.
In this guide I hope to show you some of the common interpretations of The 3 Of Cups, in a variety of settings and subjects!
The meaning of a card can change depending on whether you drew it upright, or reversed, so I will cover both instances, as the meanings can vary wildly!
Lets take a closer look at The 3 Of Cups.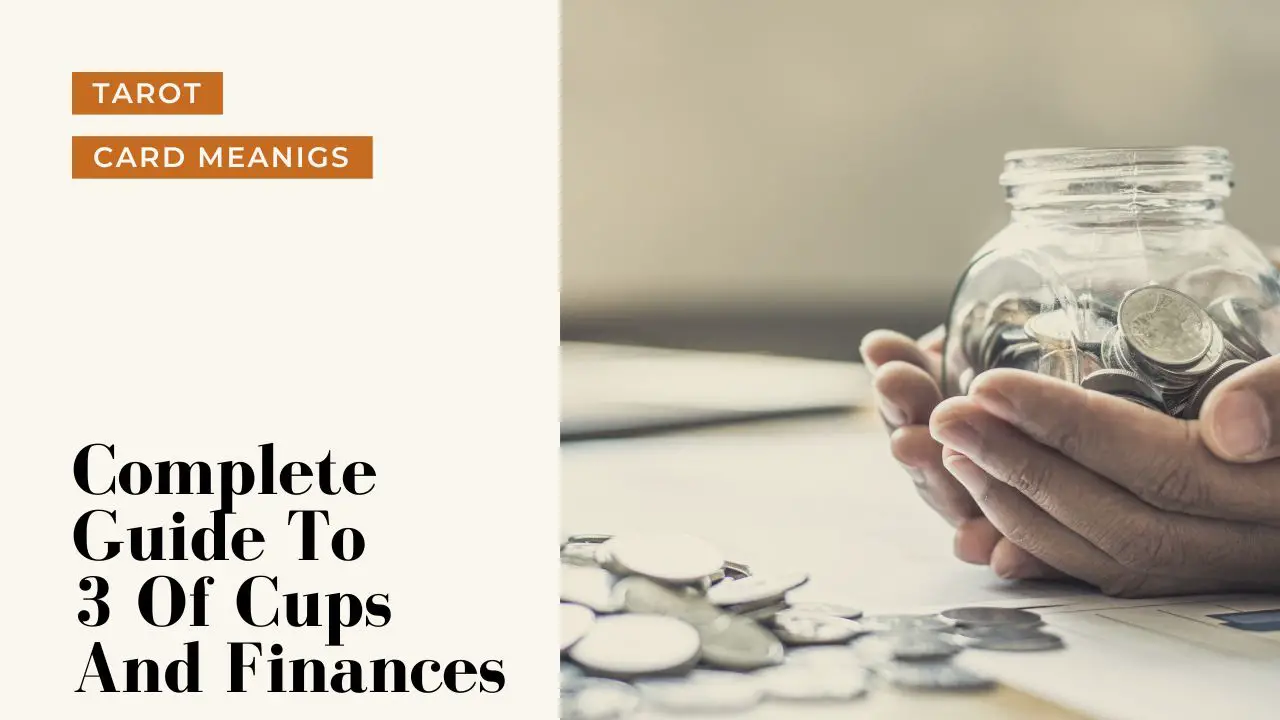 3 Of Cups And Career And Finances – An Overview
The 3 Of Cups tarot card symbolizes the importance of having a circle of supportive friends for your health.
Celebrations and gatherings with like-minded people bring joy and energy to any individual, which are essential for good health.
Having meaningful conversations and meaningful connections with friends can help reduce stress, which can have a positive impact on physical and mental health.
The 3 Of Cups reminds us to take time to appreciate those around us, and to be thankful for the people in our lives who support us.
A strong network of friends can help you through difficult times, and enhance your overall wellbeing.
Upright Meanings For 3 Of Cups And Career And Finances
What It Means For Me
The 3 Of Cups tarot card is a great omen when it comes to career and finances.
It is a reminder that success in life is not achieved alone; it needs a circle of support from friends and family.
Having a strong network of people who care about your goals and achievements can be a major source of motivation and strength.
It also suggests that if you take the time to celebrate your successes and show appreciation for the people who help you along the way, you will be rewarded in your career and finances.
With the 3 Of Cups present, it is likely that you will be able to find joy in your accomplishments and build meaningful relationships that can help you achieve your goals.
What It Means For The Future
The 3 of Cups tarot card is a positive omen for your future career and finances.
It is a sign of friendship, abundance, and celebration which suggests that you will have a supportive circle around you when it comes to your career and financial goals.
You will receive help and guidance from those close to you, allowing you to reach your goals with less effort.
It also indicates that you will find joy and fulfillment in your work, and that your efforts will be rewarded with financial stability.
With the support of friends and family, you can be assured that you will have the resources you need to pursue your career and financial goals with success.
What It Means For Those Close To You
The 3 Of Cups tarot card is a reminder to celebrate the successes of those close to you, and to show them your appreciation and support.
It reflects the importance of having a strong circle of friends and family that share common goals and values when it comes to their careers and finances.
This card is indicative of those that have found success in their respective industries and have achieved financial stability.
It is a reminder to recognize the friendships and collaborations that have been made to support each other in the pursuit of their dreams.
It also encourages those close to me to show appreciation for the support of their nearest and dearest, as it is integral in creating a foundation of success.
Reversed Meanings For 3 Of Cups And Career And Finances
What It Means For Me
When the 3 of Cups is reversed, it may indicate a lack of support or a breakdown in relationships.
This could be a sign that you are feeling disconnected and isolated from your peers or colleagues.
In terms of finances, this could mean that you are not receiving the help or resources you need to succeed.
It could indicate that you are not getting the recognition or rewards that you deserve for your hard work, or that your efforts are not being acknowledged or valued.
This could be a sign that you need to create a support network for yourself or to reach out for help and advice from those around you.
It could also be a sign that you need to better manage your finances and to be more aware of where your money is going.
What It Means For The Future
When the Three of Cups tarot card appears reversed in a reading, it can signal that there may be a lack of support from friends or colleagues in regards to your future career and financial aspirations.
You may feel like you are alone in your pursuit and that you have to rely on yourself for motivation and determination.
It could also be a sign that you are too focused on material success and have forgotten the importance of finding fulfillment in the work you do and the relationships you build.
The reversed Three of Cups could also be a warning of bad investments or risky financial decisions that could lead to loss or financial instability.
It is a reminder to be cautious and take the time to analyze any potential opportunities before making any investments.
It could also suggest that your financial and career success could be hindered by a lack of collaboration and support from colleagues or peers and that you should focus on building strong relationships with those around you.
What It Means For Those Close To You
When reversed, the Three of Cups tarot card speaks to a lack of support and friendship in the realm of careers and finances of those close to me.
This card can indicate that I may be the only one in my circle of support who is taking serious steps towards financial stability and success.
The lack of community and camaraderie in this area can cause feelings of loneliness and isolation, as I may not be able to rely on anyone to provide emotional or practical support.
On the other hand, this card can speak to a lack of respect for the work that I and my peers are doing.
It may be a sign that I am not being taken seriously or that my efforts are not appreciated.
This can be a difficult situation to navigate, as I may feel neglected, unappreciated and undervalued in a world that is so focused on success.
I may need to find ways to build up my own confidence, as well as cultivating a sense of community and cooperation within the people who I can rely on for support.
Conclusion
As you can see there many interpretations of The 3 Of Cups depending on how it was draw, and what you were asking your tarot deck.
I hope you have found something that calls to you, and that you can take forward with your practice
Get the Ultimate Tarot Card Combinations Pack
The Tarot Happy eBook Pack is available now for instant download.
With 78 eBooks covering all tarot pair meanings, this pack is a comprehensive guide on using tarot for introspection, self-understanding and inner growth.
$1.99 $24.99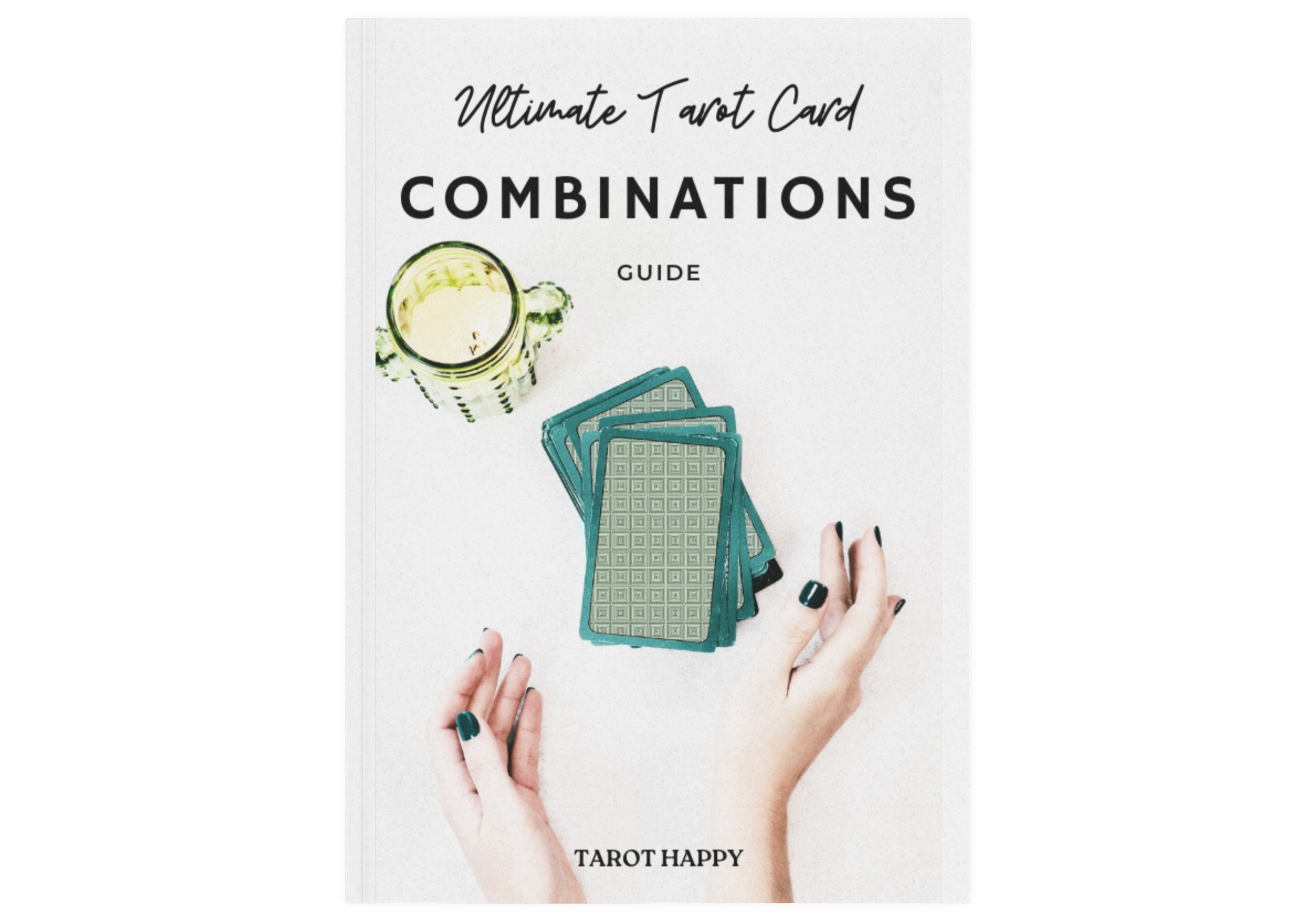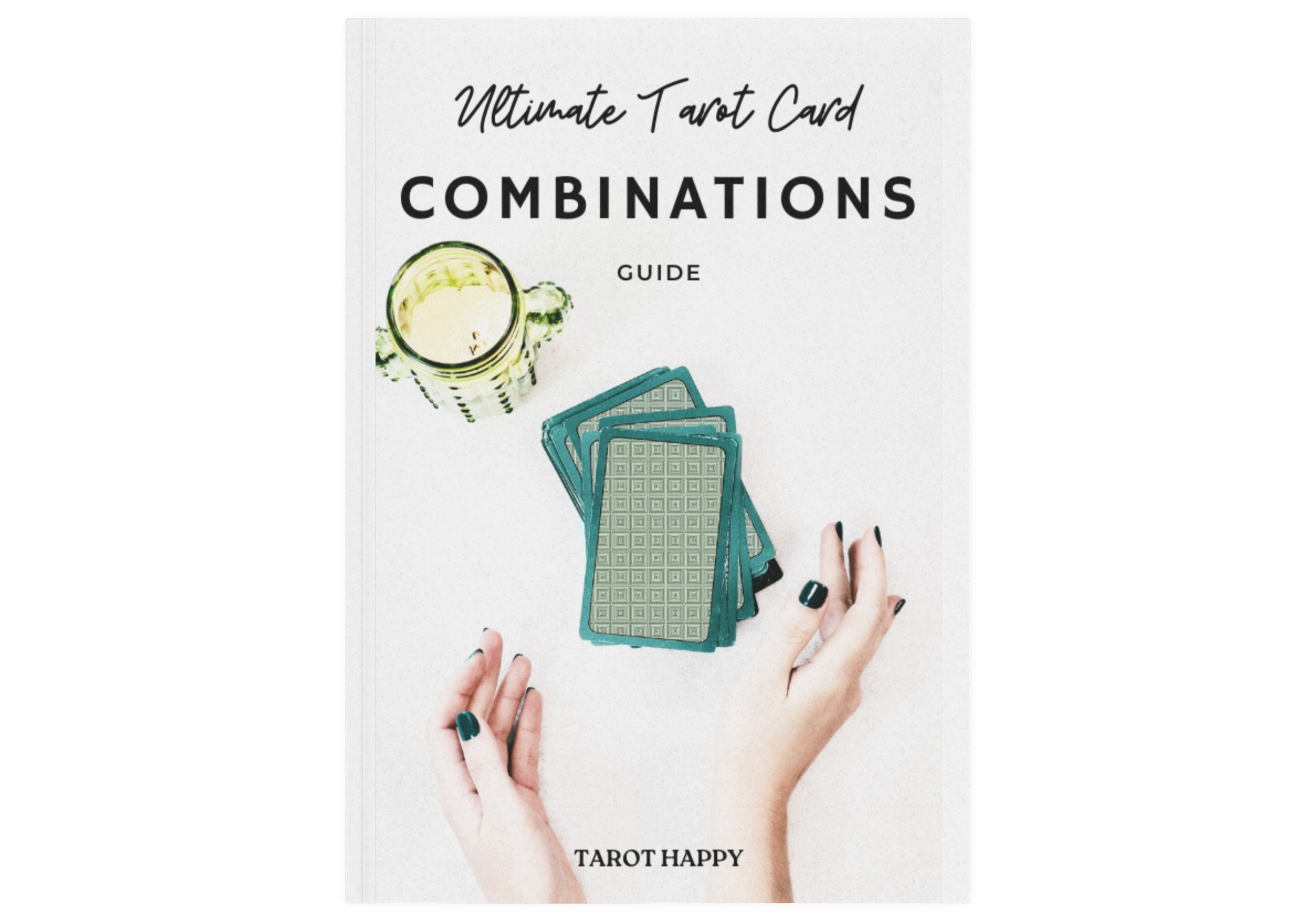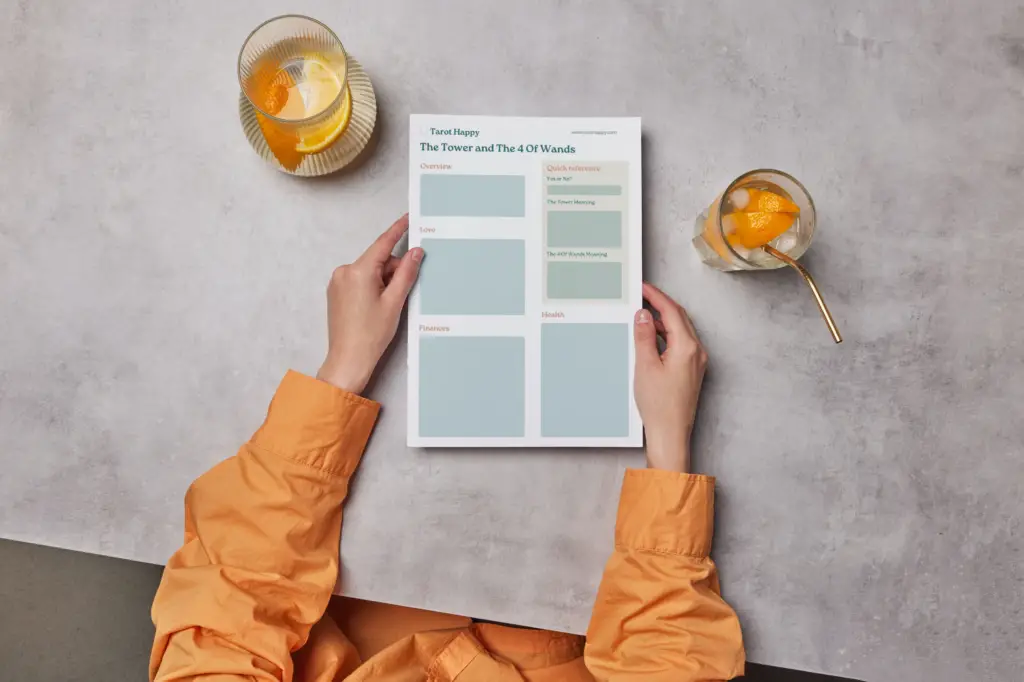 The pack contains an eBook for each of the 78 cards in a tarot pack.
Each eBook focuses on all the combinations for a single card, with overview of meanings for:
"Yes or No"
Key words and phrases that describe the combination
Meaning for Love
Meaning for Finance
Meaning for Health and Relationships
Unlock the Mysteries of Tarot with Our Comprehensive 78 eBook Pack
Are you ready to take your Tarot reading abilities to the next level? It's time to upgrade your spiritual toolbox with our extensive 78 eBook Pack. Each eBook is crafted to detail the meaning of every single Tarot card combination!
Venture beyond the basic meanings of the cards and delve into the intricate, layered symbolism each combination offers.
From beginner enthusiasts to advanced practitioners, this ultimate Tarot eBook pack will enhance your understanding, foster deeper connections with the cards, and improve your readings in a way that no other guide can.
Save over $20 if you buy today!
$1.99 $24.99