A key aspect of reading your own tarot is interpreting cards. For a beginner interpreting a single card can be fine, as there are plenty of resources to help you out, however interpreting two or more can be very tricky.
However, if you have been practising single card readings for a while a 2 card spread will be a great introduction into reading multiple cards.
As you've found this page, you're probably wondering how to interpret the 4 Of Cups card and 6 Of Cups card together in particular.
The 4 Of Cups card and 6 Of Cups have unique qualities and will interact with each other in different ways depending on what kind of reading you are doing.
What does 4 Of Cups and 6 Of Cups mean together?
The 4 Of Cups tarot card and the 6 Of Cups tarot card together speak of a time of feeling unfulfilled and apathetic in your life, yet being surprised by the chance to reconnect with something that had been lost, whether it be a fond childhood memory, reuniting with a lost friend, or a pleasant surprise gift. Though you may be feeling ambivalent, the time can also bring with it a feeling of nostalgia, innocence, and a renewed sense of adventure. It is a critical time of renewal, where apathy and boredom may be replaced with enthusiasm and an eagerness to seize the opportunities that come your way.
The meaning may differ depending on what you are asking. Here are some common questions and their possible meanings
What does 4 Of Cups and 6 Of Cups mean together for your love life?
The 4 of Cups tarot card and the 6 of Cups tarot card, when combined, tell a story of unfulfillment and nostalgia in the area of love. This card combination suggests that your love life is lacking something, leaving you feeling unfulfilled. You could be feeling like something is missing or that you don't have all that you need in your romantic relationships. You could also be feeling apathetic and uninterested in what your partner has to offer you.
However, this card combination also hints at the potential for surprises and unexpected gifts. On the one hand, this could manifest in terms of your partner making spontaneous gestures that reignite the spark in your relationship, bringing joy and a dose of innocence. On the other hand, it could mean that an old flame may return, bringing back memories of the past and tempting you with a chance to relive it.
In either case, you have a decision to make. Will you take the risk and succumb to the nostalgia, or will you use this newfound energy to rebuild and enliven your current relationship? This card combination presents a powerful chance to create something new or to see what could have been. No matter what you choose, remember to keep your eyes open for unexpected gifts, surprises, and the potential for nostalgia to find its way back into your life.
What does 4 Of Cups and 6 Of Cups mean together for your finances?
When it comes to finances and job prospects, the 4 of Cups and the 6 of Cups can be seen as a cautionary tale. On one hand, the 4 of Cups can indicate that you are feeling unfulfilled and apathetic about your financial situation and job prospects. You may find yourself in a rut, and it is likely that you're questioning your current career path and wondering if there isn't something else out there.
However, the 6 of Cups gives us a positive outlook as it indicates gifts, reunions, and nostalgia. This could indicate that a surprise offer or gift is coming your way, and it is exactly what you need to turn your situation around. It may be a job offer or the opportunity to gain skills or knowledge that could open up new opportunities for you. This gift may also relate to a past situation or relationship in some way, such as a former colleague, mentor, or boss.
Therefore, the combination of the 4 of Cups and the 6 of Cups can be seen as a warning to not give up hope, and take notice of any surprises coming your way. Even if it seems like you are stuck in a rut, don't be surprised if something unexpected suddenly gives you the boost you need to start climbing out of it. The 6 of Cups encourages you to be open to unanticipated gifts, and the 4 of Cups is a reminder to keep your eyes open for them.
What does 4 Of Cups and 6 Of Cups mean together for your health?
The 4 Of Cups and The 6 Of Cups tarot card mean that you may feel unfulfilled and apathetic in your current state of health. This could be due to a lack of energy and inspiration that you need to strive for better health. There could be a feeling of nostalgia as you think back to when your health was better, with a longing for the past. This can manifest in a desire for surprise gifts or presents that can help you become more motivated and proactive in taking care of your health.
The 6 Of Cups tarot card can help to reconnect you with the sense of innocence and optimism that you may have lost along the way. Reuniting yourself with the feeling of being valued and deserving of a healthy lifestyle can be a powerful tool to help overcome feelings of apathy. You may find that the surprise gifts or presents from the 4 Of Cups tarot card can also help to restore a sense of enthusiasm, reminding you that you can do better and that taking care of your health is an achievable goal.
The combination of The 4 Of Cups and The 6 Of Cups tarot card offers a unique insight into your health journey. By acknowledging that you may be feeling unfulfilled, you can start to take steps to create a healthier lifestyle and get motivated to achieve your goals. The surprise gifts can act as a reminder that you are deserving of good health, helping to restore a feeling of innocence, optimism and hope that can be the spark to get you back on the path to a healthier you.
The meaning of the cards will depend on what kind of reading you are doing and the question you asked the deck. This is a guide covering the general meanings of the cards and how they relate to each other.
Common 2-card spreads
Whilst it's great to know who these two cards interact with each other, it's important to note that the meaning will depend on the context of your spread
The most common 2 card spreads I recommend to newer readers are:
The 2 card cross (otherwise known as "The Fool's Journey")
The 2 card "Yes or No"
"The Fool's Journey"
Setup: The two card cross is where you place two cards face up, one placed vertically and with one laying horizontally over
Interpretation: The 2 cards represent a "situation" and a "challenge". The first card will describe the situation you are in with the second horizontal card being the "challenge" crossing you (literally crossing you in this case!)
Reading: Using the overviews in this guide is a great way to start. First, look at the meanings of the 2 cards, and see how they might relate either as your "situation" or "challenge". Once you have that you can look at the general overview for how the two cards interact with each other.
The benefit of this spread is that it can give clarity when you're feeling uncertain or anxious. Once you have clarity of thought, and a strong idea of what your challenge is you can find solutions to help your situation
The 2 card "Yes or No"
Setup: The 2 card "Yes or No" is where you place two cards face up side by side, whilst asking your deck a "yes or no" question.
Interpretation: Each card in a tarot deck has a "yes" or a "no" meaning. Look at the meanings of each card, and you will have your answer.
The benefit of this is you get a stronger yes or no compared to a single card draw. You may find you often get a mix of "yes or no", and this is fine. It simply means there is doubt, or things are not yet clear.
Yes or No meaning
Things are a bit tricky for this combination, as 4 Of Cups and 6 Of Cups mean different things. The cards are unsure about your question, or the answer to the question has not yet been decided.
The "Yes" and "No" meanings can differ from reader to reader. The meanings here are based on what I believe are the generally accepted definitions.
What does 4 Of Cups mean?
Health
The 4 of Cups Tarot card can represent apathy and disinterest in our own health and wellbeing. This card can signify a lack of motivation in taking care of our bodies, leading to unhealthy habits such as skipping meals and avoiding exercising. Alternatively, it can suggest that we are going through a period of emotional stress or depression, which is impairing our ability to take care of ourselves and our physical health. This card can also be interpreted as a call to take a break from our demanding lifestyles and take a moment to reflect and heal before continuing on our journey.
Finances
The 4 of Cups Tarot card can represent a lack of financial motivation or interest in taking care of our money matters. This card suggests that we are not taking advantage of the opportunities that may be presented to us in order to improve our financial situation. Alternatively, this card can signify a surprise windfall coming our way, making us question our traditional approach to finances and financial stability. It can also represent that we are not being honest with ourselves and our financial situation, and may need to take a step back and reassess our spending and saving habits.
Relationships
The 4 of Cups Tarot card can represent a period of feeling unfulfilled in our relationships, whether they be romantic, platonic or professional. This card can signify that we feel disconnected from the people in our lives, or are entering a state of apathy and boredom due to the same routines in our relationship. It can also suggest that we are being presented with surprise gifts from our loved ones, or that it is time to think outside of the box and open ourselves up to new ideas and possibilities. In either situation, it is important to reassess our relationship dynamics and make sure that we are engaging in meaningful communication and activities that bring us joy.
What does 6 Of Cups mean?
The 6 Of Cups Tarot card means different things for various aspects of life, such as health, finances, and relationships.
In terms of health, The 6 Of Cups Tarot card can signify nostalgia and a reminder to focus on the present. It's important to look to the past in order to learn, but it's important to not dwell and instead take what you've learned and apply it to improving your health today and in the future. This card can also signify gifts that can help you improve your health – such as self-care gifts and advice from friends and family.
When it comes to finances, The 6 Of Cups Tarot card can signify innocence and optimism when it comes to approaching the subject. It's important to remember that financial literacy is important to understand and manage finances, but having an optimistic outlook can benefit your journey with money. Taking action and being resourceful, for example, can help make the process of improving finances a more enjoyable one.
In terms of relationships, The 6 Of Cups Tarot card can signify reunions and connections. Reaching out to old friends and strengthening relationships with current ones can be a positive experience, and bring joy and comfort. Reconnecting with old friends through social media or even in person can be a great way to bring some nostalgia into your life, and reinvest in the relationships that are important to you.
The 6 Of Cups Tarot card can symbolize different things, depending on the context. Ultimately, it is important to keep an open mind and look at its messages in a positive light: nostalgia, gifts, innocence, and reunions can all be great ways to improve overall health, finances, and relationships.
Conclusion
Understanding how the meaning of a reading changes once you start involving more than one card can be tricky. This will come with time and practice, however I hope this guide on what your cards might be telling you when you draw 4 Of Cups and 6 Of Cups has helped you.
Get the Ultimate Tarot Card Combinations Pack
The Tarot Happy eBook Pack is available now for instant download.
With 78 eBooks covering all tarot pair meanings, this pack is a comprehensive guide on using tarot for introspection, self-understanding and inner growth.
$4.99 $24.99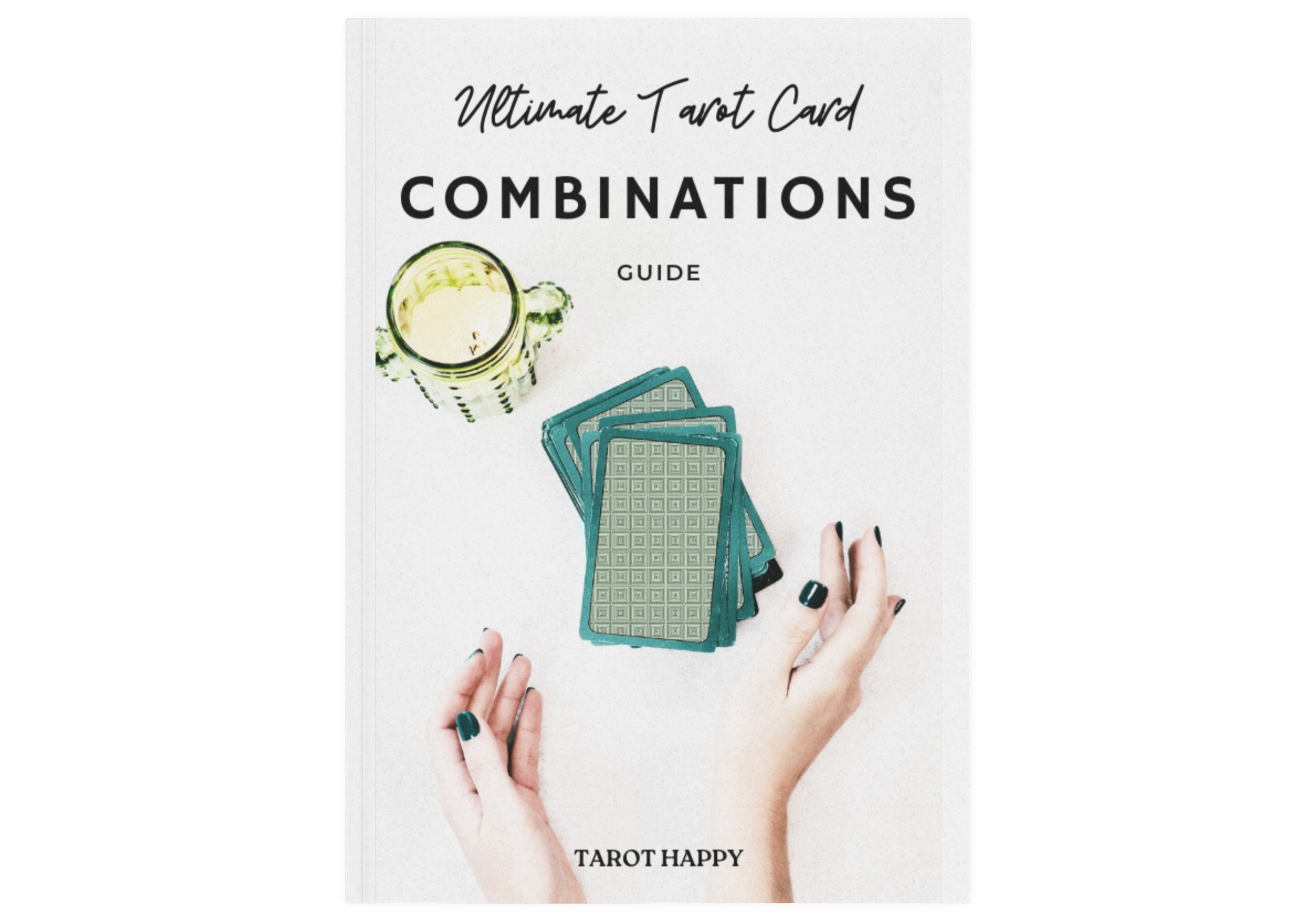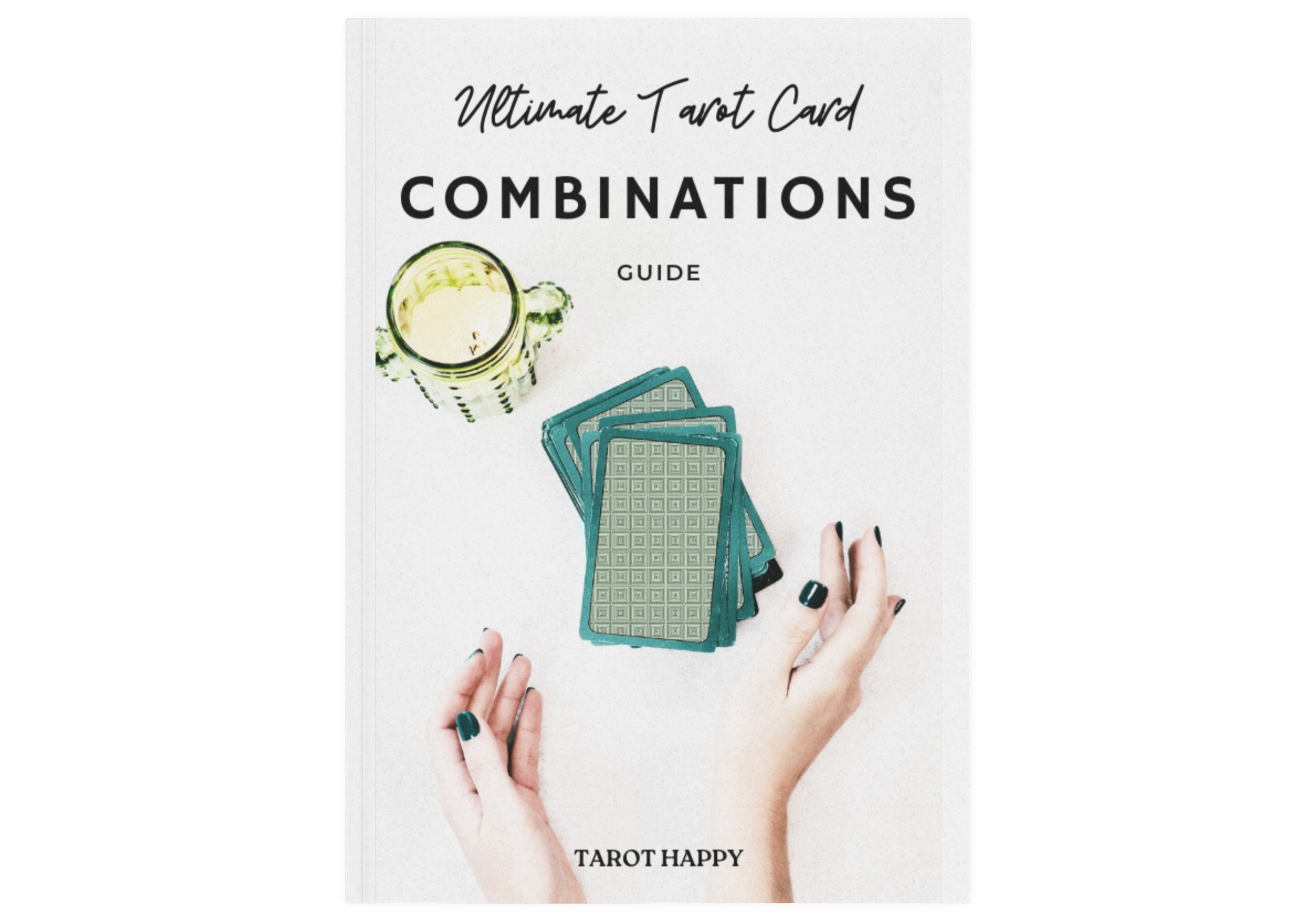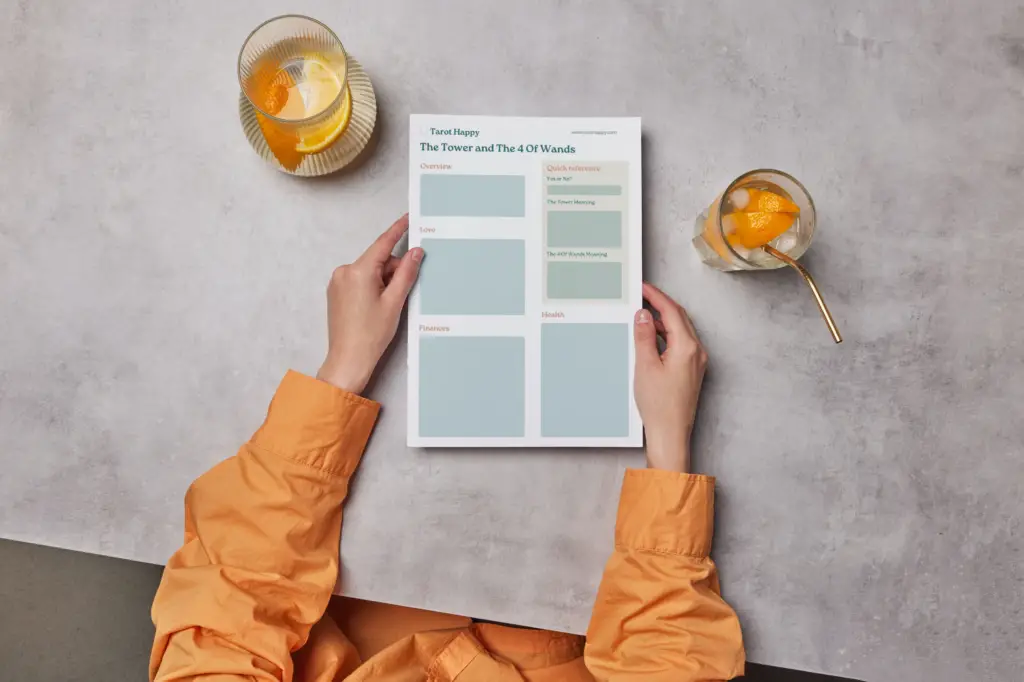 The pack contains an eBook for each of the 78 cards in a tarot pack.
Each eBook focuses on all the combinations for a single card, with overview of meanings for:
"Yes or No"
Key words and phrases that describe the combination
Meaning for Love
Meaning for Finance
Meaning for Health and Relationships
Unlock the Mysteries of Tarot with Our Comprehensive 78 eBook Pack
Are you ready to take your Tarot reading abilities to the next level? It's time to upgrade your spiritual toolbox with our extensive 78 eBook Pack. Each eBook is crafted to detail the meaning of every single Tarot card combination!
Venture beyond the basic meanings of the cards and delve into the intricate, layered symbolism each combination offers.
From beginner enthusiasts to advanced practitioners, this ultimate Tarot eBook pack will enhance your understanding, foster deeper connections with the cards, and improve your readings in a way that no other guide can.
Save $20 if you buy today!
$4.99 $24.99