A key aspect of reading your own tarot is interpreting cards. For a beginner interpreting a single card can be fine, as there are plenty of resources to help you out, however interpreting two or more can be very tricky.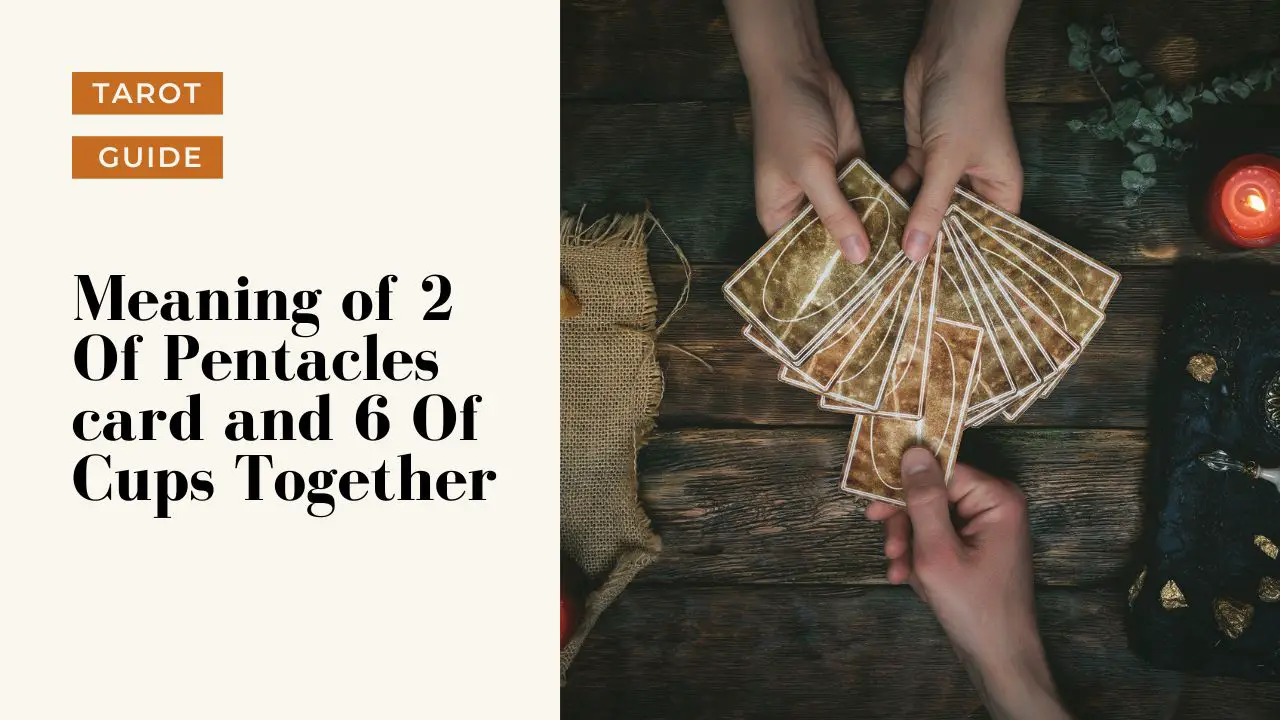 However, if you have been practising single card readings for a while a 2 card spread will be a great introduction into reading multiple cards.
As you've found this page, you're probably wondering how to interpret the 2 Of Pentacles card and 6 Of Cups card together in particular.
The 2 Of Pentacles card and 6 Of Cups have unique qualities and will interact with each other in different ways depending on what kind of reading you are doing.
What does 2 Of Pentacles and 6 Of Cups mean together?
The 2 of Pentacles and 6 of Cups tarot card combination to me means that I should take a moment to pause and reflect on my life and ponder my choices so far. It could mean that I have to make a hard decision between two choices I have or that I have to multitask between many different possibilities. It also suggests that any decision I make should be rich with nostalgia, as the 6 of Cups suggests that fond memories from the past should be taken into consideration as I weigh my options and make a decision. I should also understand that in making a decision, there will be gifts and innocence involved as I continue to reunite with my true self.
The meaning may differ depending on what you are asking. Here are some common questions and their possible meanings
What does 2 Of Pentacles and 6 Of Cups mean together for your love life?
When the two of pentacles tarot card and the six of cups tarot card appear together in a tarot reading related to love and relationships, it can signify that you are in a crossroads and will have to make an important decision soon. This decision could involve two choices, such as choosing between two different partners or lifestyles. This can cause a sense of confusion and fear that you're making the wrong decision, but the presence of the six of cups tarot card reminds us to look to our past for guidance. Revisit the relationships or situations that have already brought you success or joy, and take some time to remember the lessons you have learned from the past.
This combination of cards can also mean that the relationship you are in is facing a difficult decision. You may have to decide whether to continue with the relationship or to move on, and this can leave you feeling overwhelmed. Again, the card suggests that you remember the good times and all the joy you have shared before. Keep in mind that reunions and nostalgia can bring a sense of comfort and confidence, even when things are uncertain.
Finally, this combination of cards is also a reminder to appreciate the small gifts that each relationship brings. In the midst of making the hard decisions, take the time to acknowledge the little pleasures, moments of joy, and opportunities that present themselves in any relationship. Even if the decision ahead is a difficult one, the two of pentacles and the six of cups give you the strength and courage to make the right one.
What does 2 Of Pentacles and 6 Of Cups mean together for your finances?
When looking at The 2 Of Pentacles and The 6 Of Cups together, it is an indication of many options and choices that must be weighed when it comes to finances and jobs. The 2 of Pentacles speaks to the need for careful consideration of the path that you are about to embark on in order to make the most of a situation. This can include looking at different job opportunities, weighing options for a new career path, or considering investments for the future.
The 6 of Cups in combination with The 2 of Pentacles can represent a feeling of nostalgia as decisions need to be made. There could be a feeling of looking back to the past or considering familial obligations or obligations to friends or family. Gifts or favors could be offered to assist in making a decision, or there could be a need to reunite with those who have a connection to the decision. The feelings of innocence, nostalgia, and an understanding of the need to make the right decision are all possible when looking at The 2 of Pentacles and The 6 of Cups together.
The combination of these two tarot cards offers insight to the need to take into account the past, as well as the present and future. The decision should be made carefully and wisely and with the understanding that there will be both risks and rewards. It is important to weigh the options and to take into consideration all of the consequences of each decision. With this combination, a decision should be made with a sense of balance and understanding, looking to the past for insight and guidance in order to make the most out of the present and create a future that will bring success.
What does 2 Of Pentacles and 6 Of Cups mean together for your health?
The two of Pentacles and the Six of Cups together point to a time of reflection on what the future holds for one's health. It suggests that there are multiple choices and paths to take, and that one must weigh the pros and cons of each before making a final decision. This card combination implies that it is important to be aware of your options and to not forget about the past – although it may be tempting to forget as it can be uncomfortable to confront.
The two of Pentacles can suggest that it is important to maintain a level of balance in one's life. It is possible to juggle the tasks of life while still making the time to take care of your health. It is important to remember to prioritize self-care, which involves setting boundaries, saying no to certain activities, and taking time to nourish yourself.
The Six of Cups can signify the importance of nostalgia and of connections that have already been made. It is important to draw on gifts from the past, such as past care, wisdom, and support from others. These past connections can be invaluable in strengthening mental and emotional health.
The combination of these two cards can be seen as an encouragement to take the time to thoughtfully consider all the options that are available to you when it comes to your health. It is also a reminder to look to the past for connections and resources – both practical and emotional – that can help you maintain your health and wellbeing. Taking the time to appreciate the potential in the present and the gifts of the past can be a powerful tool to maintain health and wellbeing.
The meaning of the cards will depend on what kind of reading you are doing and the question you asked the deck. This is a guide covering the general meanings of the cards and how they relate to each other.
Common 2-card spreads
Whilst it's great to know who these two cards interact with each other, it's important to note that the meaning will depend on the context of your spread
The most common 2 card spreads I recommend to newer readers are:
The 2 card cross (otherwise known as "The Fool's Journey")
The 2 card "Yes or No"
"The Fool's Journey"
Setup: The two card cross is where you place two cards face up, one placed vertically and with one laying horizontally over
Interpretation: The 2 cards represent a "situation" and a "challenge". The first card will describe the situation you are in with the second horizontal card being the "challenge" crossing you (literally crossing you in this case!)
Reading: Using the overviews in this guide is a great way to start. First, look at the meanings of the 2 cards, and see how they might relate either as your "situation" or "challenge". Once you have that you can look at the general overview for how the two cards interact with each other.
The benefit of this spread is that it can give clarity when you're feeling uncertain or anxious. Once you have clarity of thought, and a strong idea of what your challenge is you can find solutions to help your situation
The 2 card "Yes or No"
Setup: The 2 card "Yes or No" is where you place two cards face up side by side, whilst asking your deck a "yes or no" question.
Interpretation: Each card in a tarot deck has a "yes" or a "no" meaning. Look at the meanings of each card, and you will have your answer.
The benefit of this is you get a stronger yes or no compared to a single card draw. You may find you often get a mix of "yes or no", and this is fine. It simply means there is doubt, or things are not yet clear.
Yes or No meaning
Things are a bit tricky for this combination, as 2 Of Pentacles and 6 Of Cups mean different things. The cards are unsure about your question, or the answer to the question has not yet been decided.
The "Yes" and "No" meanings can differ from reader to reader. The meanings here are based on what I believe are the generally accepted definitions.
What does 2 Of Pentacles mean?
For Health
The 2 of Pentacles Tarot card can represent a person trying to balance two different aspects of their health. This could relate to the juggle of trying to balance the mental, physical and emotional aspects of wellness. It can also symbolize decisions around lifestyle choices such as eating healthily and exercising, while also looking at how these choices can affect a person's overall wellbeing. This card can also be a reminder to take time for self-care and to look at what balance in one's life would make them thrive mentally and physically.
For Finances
The 2 of Pentacles Tarot card can represent the ability to manage finances efficiently and to think ahead. It can mean being able to handle the different financial obligations that come with life, whether it's mortgages, bills, taxes, or investments. This card can also mean dealing with the opportunities and pressures of balancing one's budget, spending, and saving wisely. The 2 of Pentacles Tarot card also emphasizes the importance of considering all available options before making a decision and having the courage to take risks while also thinking of long-term goals.
For Relationships
The 2 of Pentacles Tarot card can represent maintaining harmony and balance in relationships. It can mean looking at the different roles and responsibilities in the relationship, and finding a balance between both partners' needs. This card can also represent the need for compromise and understanding, and the importance of considering both sides before making a decision. It can also be a reminder that a good relationship should involve a balance of mutual respect, patience and understanding.
What does 6 Of Cups mean?
Health: When it comes to health, The 6 Of Cups Tarot card is a great omen as it signifies the nostalgia of our childhood days when we had a carefree attitude. It symbolizes the need to return to a time when we enjoyed life and weren't so consumed by our worries. As adults, we can use the 6 Of Cups to remind ourselves to not to take life so seriously and to live in the moment. Let the innocence and nostalgia of childhood give you a respite from your worries and take some time to enjoy life without stress.
Finances: When it comes to finances, the 6 Of Cups Tarot card can be a reminder to take stock of your situation. Consider the gifts you've been given and how you can use them to help you in your current financial situation. Remember what this card stands for—innocence and nostalgia—and use that energy to look for creative solutions to your financial issues. Ask yourself if there are any unexpected gifts or sources of income that you can use to bring security to your finances.
Relationships: The 6 Of Cups Tarot card speaks of reunions, so this can be a great omen for relationships. Whether you're dreaming of reuniting with an old flame or deepening a bond with a family member, the 6 Of Cups encourages you to reach out and reconnect. The nostalgia of the card is an invitation to move away from old grudges and hurts and look for ways to mend the relationships in your life. It also stands for innocence, so take a chance on trusting someone again and don't be afraid to take risks in your relationships.
Conclusion
Understanding how the meaning of a reading changes once you start involving more than one card can be tricky. This will come with time and practice, however I hope this guide on what your cards might be telling you when you draw 2 Of Pentacles and 6 Of Cups has helped you.
Get the Ultimate Tarot Card Combinations Pack
The Tarot Happy eBook Pack is available now for instant download.
With 78 eBooks covering all tarot pair meanings, this pack is a comprehensive guide on using tarot for introspection, self-understanding and inner growth.
$1.99 $24.99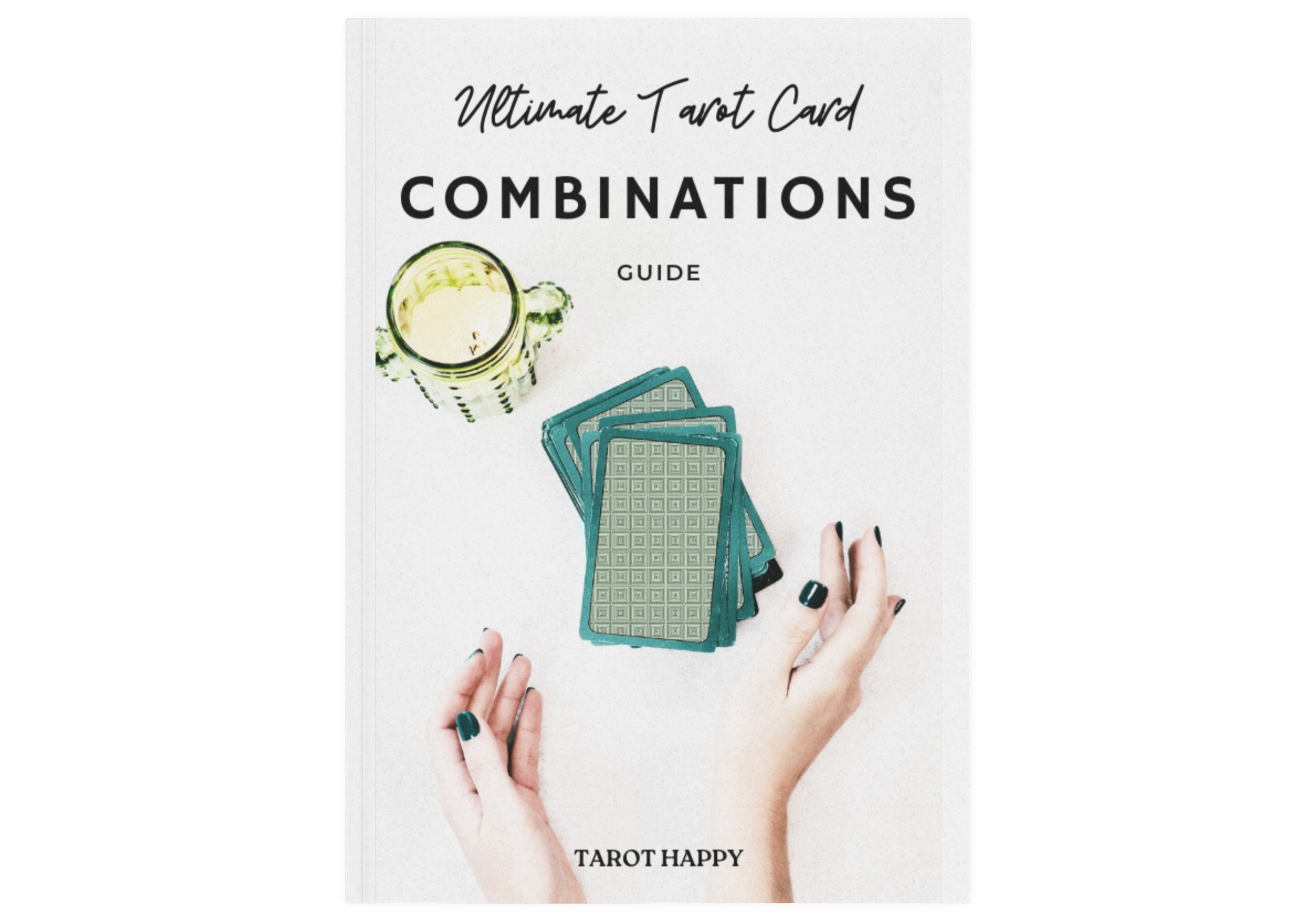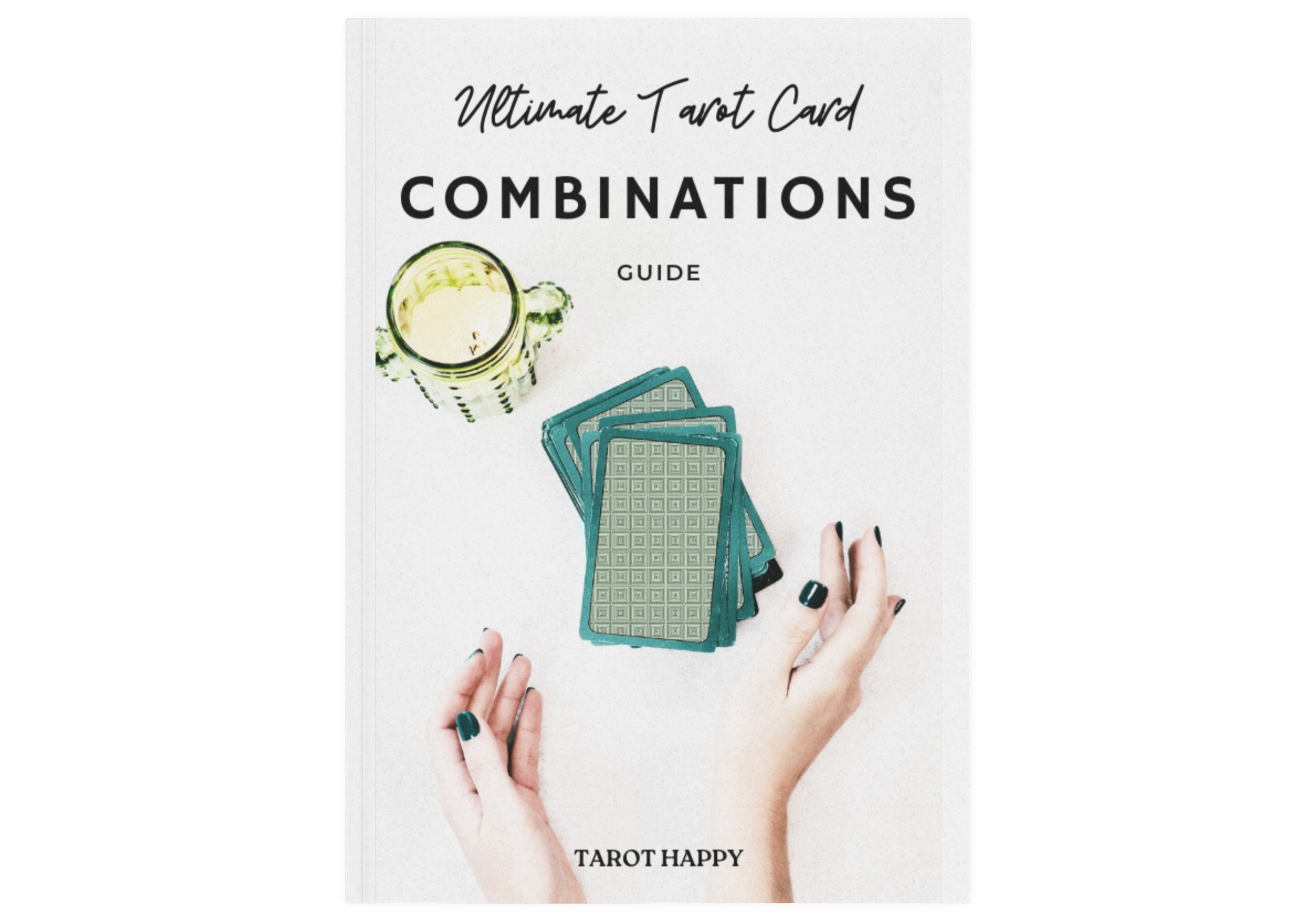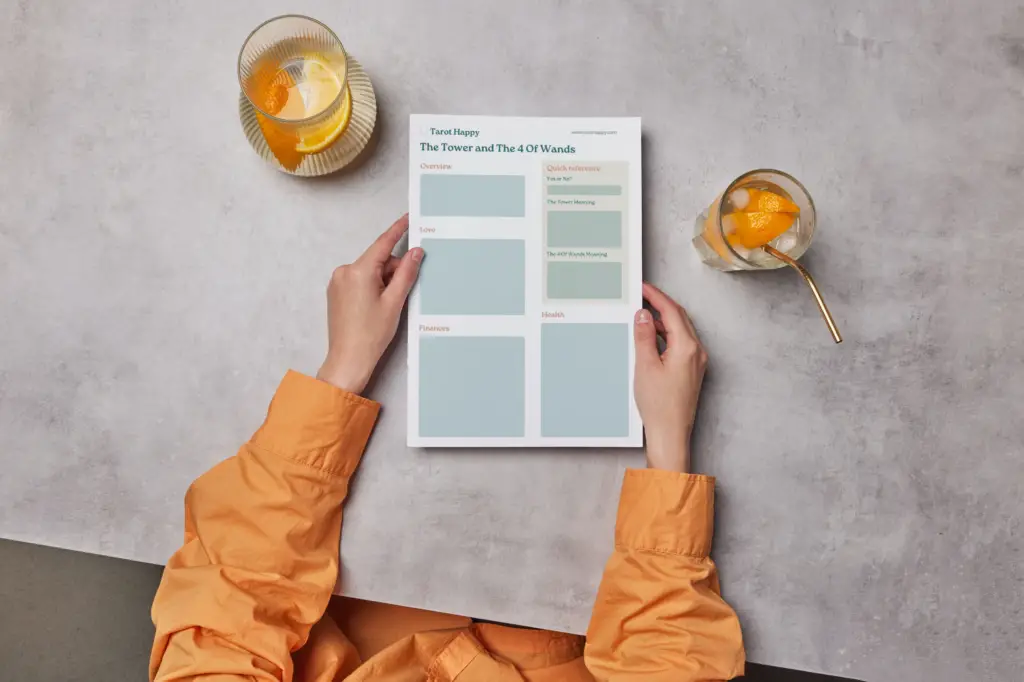 The pack contains an eBook for each of the 78 cards in a tarot pack.
Each eBook focuses on all the combinations for a single card, with overview of meanings for:
"Yes or No"
Key words and phrases that describe the combination
Meaning for Love
Meaning for Finance
Meaning for Health and Relationships
Unlock the Mysteries of Tarot with Our Comprehensive 78 eBook Pack
Are you ready to take your Tarot reading abilities to the next level? It's time to upgrade your spiritual toolbox with our extensive 78 eBook Pack. Each eBook is crafted to detail the meaning of every single Tarot card combination!
Venture beyond the basic meanings of the cards and delve into the intricate, layered symbolism each combination offers.
From beginner enthusiasts to advanced practitioners, this ultimate Tarot eBook pack will enhance your understanding, foster deeper connections with the cards, and improve your readings in a way that no other guide can.
Save over $20 if you buy today!
$1.99 $24.99