Tarot reading is a unique gift not many of us are lucky enough to possess. Those who have these extraordinary abilities will often use them to provide services for others, offering spiritual guidance regarding their past, present, or future. The big question is, should you charge for these Tarot readings?
Charging for Tarot readings should be a personal choice and should be determined only based on why you want to read for others. This is your gift, and you should do what you feel is right with it. If this is a way to utilise your abilities to make a living, then you should; if you are using it solely to help others for free, that's OK too.
Many people feel charging for Tarot readings is morally wrong, and some feel the complete opposite. If you are struggling to decide what you should do, hopefully, this article will help you understand what is best for you.
Is it Immoral to Charge for Tarot Readings?
There is a whole slew of people out there that will argue loudly about how immoral it is to charge for tarot readings. These groups feel that the ability is given to you free of charge; therefore, your readings should not be profited from. 
There is no clear evidence of where this spiritual gift actually comes from. Whether it is bestowed upon a chosen one, or just is something those who are sensitive to spirits and are able to communicate with the other side.
Having the ability to read cards and allow spirits to guide you to the correct answer is a gift that you possess because it is who you are. So, you have the choice as to what you should do with it.
Charging for Readings Feels "Uncomfortable"
There are a lot of spiritually inclined readers who tend to feel "uncomfortable" about charging for this type of service or don't know what to charge. Many who feel uncomfortable usually have these reservations because of the industry of the job.
Because Tarot reading is oftentimes seen as unconventional and looked at in a different "light" compared to more mainstream occupations, many Tarot readers begin to feel awkward or uneasy about charging for their services.
No matter what profession you choose, if you give your time and skills away to others, you should be compensated for it. Every person in this world has a calling; some are talented with their hands making them excellent carpenters. 
Others are empathetic, compassionate, and strong-minded, making them ideal for the health care field. Your gift comes in the form of spirituality, and just like those other careers, you too should be paid for your skills.
When is the Right Time to Charge For Tarot Readings?
Another thing to consider when deciding whether or not to charge for your readings is if you are ready to charge for them.
If you have been a Tarot card reader on the side for quite some time, reading cards for friends at parties, doing fun sessions for family, or freelancing a quick reading here and there for a few bucks, but not sure you are ready to go full time. Here is a quick checklist to help you know you are ready.
Confidence: You not only have the practice down pat, but you can do it up, down, sideways, behind your back, and you are confident in yourself and your skills.
Positive reviews: Those you have been reading for tell you how amazing you are and how beneficial your services have been for them.
People are offering you money: If your services are so good, people are starting to seek you out and even offer to pay for your readings.
You are enjoying it: If you are having fun reading the Tarot and it seems to be taking up a lot of your free time. 
You are the only one who will know when you are ready to go pro. If you feel in your gut, this is your true calling; then it's time to go for it.
How much to charge for Tarot Readings
Many start-up Tarot readers have a hard time deciding how much they should charge for their services. According to Thumbtack, the average cost of a 60-min reading is about $50-$70.
However, a lot of factors will go into determining the prices that are right for you. 
Factors to consider when deciding a price for your services include:
How much is your time worth? Should you charge by time or by the question?
What are your income goals? Is this going to be a full or part-time job?
Remember you have to cover business expenses.
Will, you only make in-person appointments, or will you also offer phone services?
What are others charging in your area?
How many appointments can you take on without "overdoing" it?
Conclusion
You should never let someone else determine what is right or wrong for you. This is a personal decision, and every Tarot card reader has to make this choice on their own based on their expectations, beliefs, and goals. 
Still struggling with your readings? Try one of Kasamba's top rated readers.
Try them out today for FREE with 3 free minutes plus 50% off your first reading!
Get the Ultimate Tarot Card Combinations Pack
The Tarot Happy eBook Pack is available now for instant download.
With 78 eBooks covering all tarot pair meanings, this pack is a comprehensive guide on using tarot for introspection, self-understanding and inner growth.
$1.99 $24.99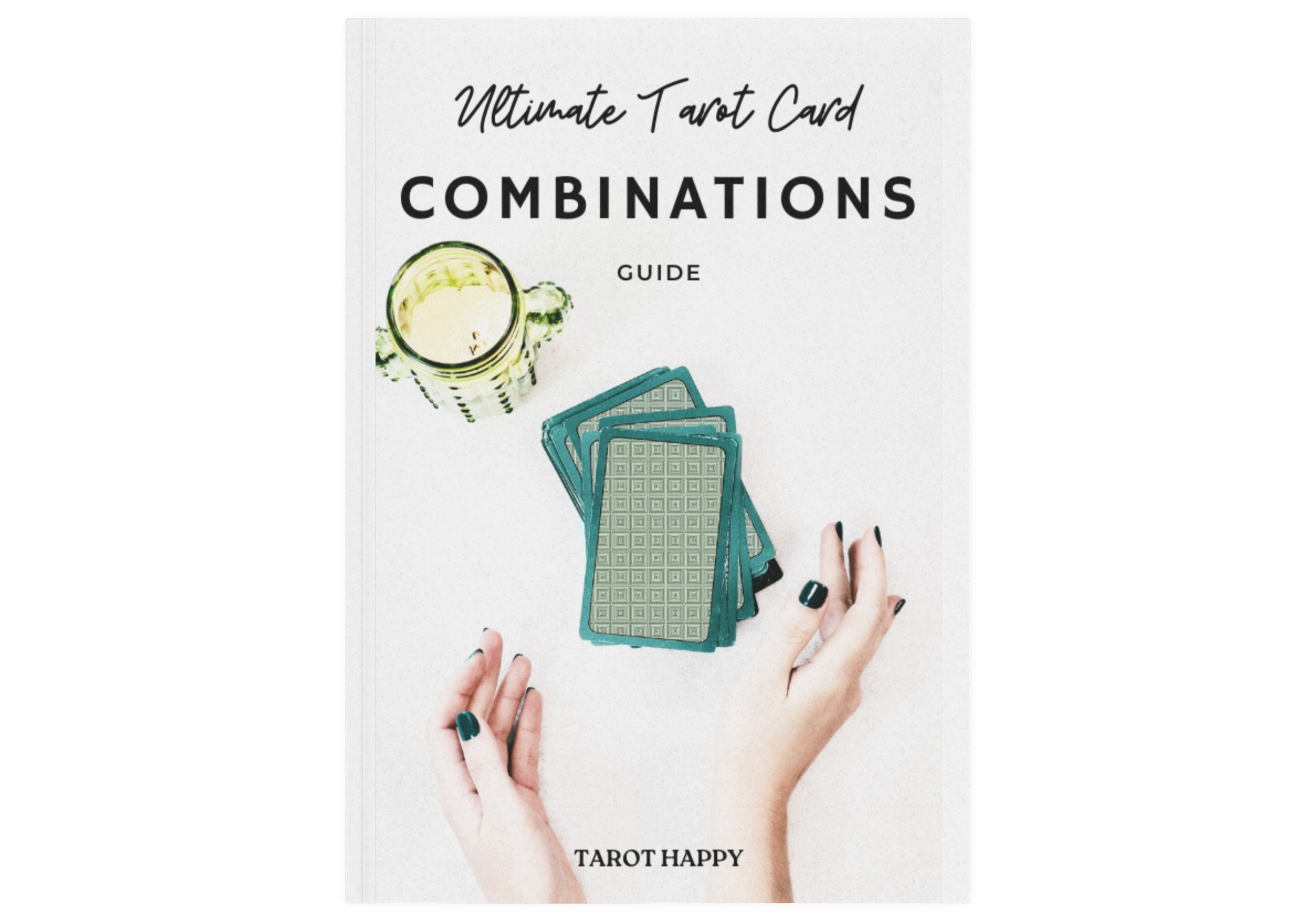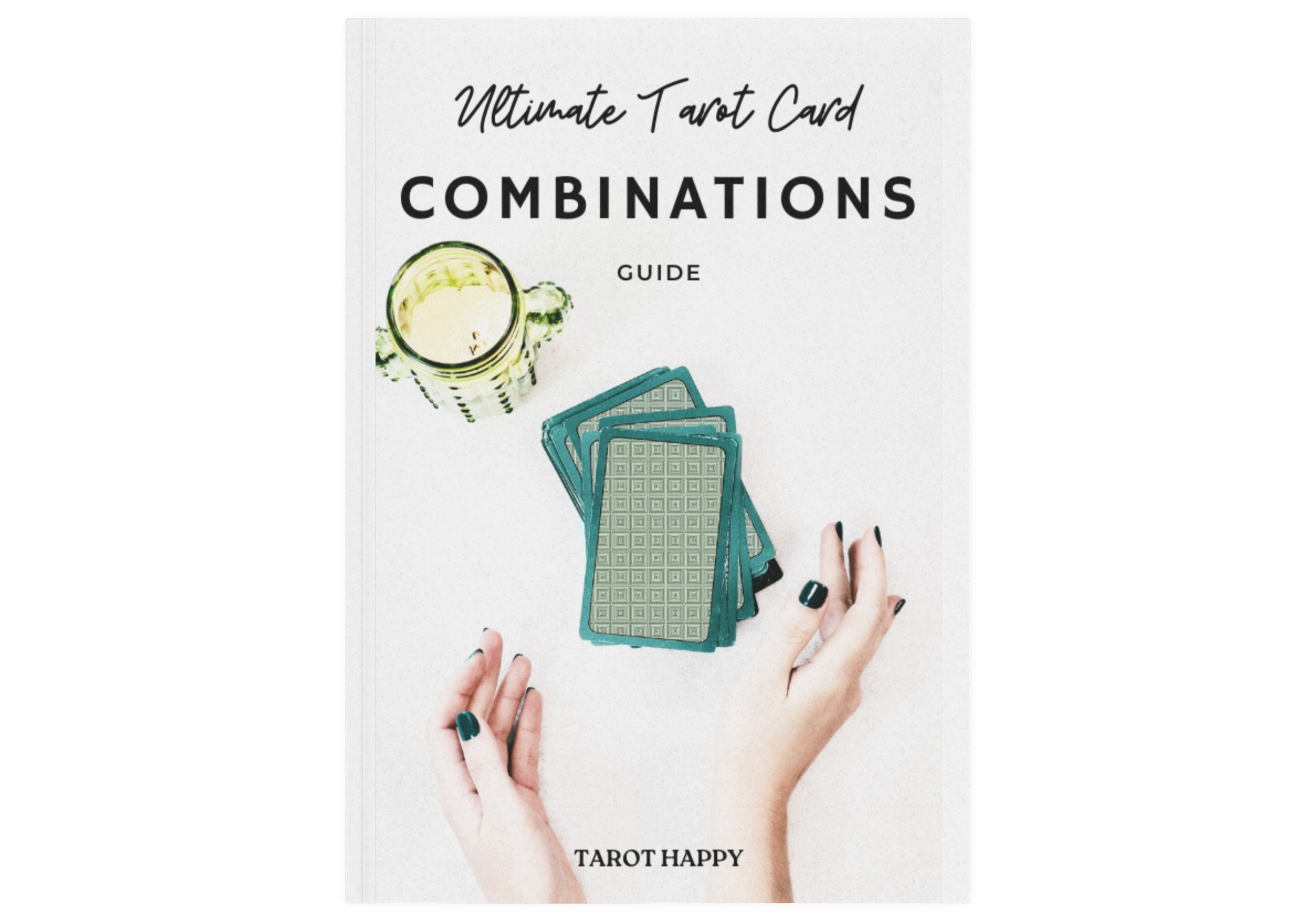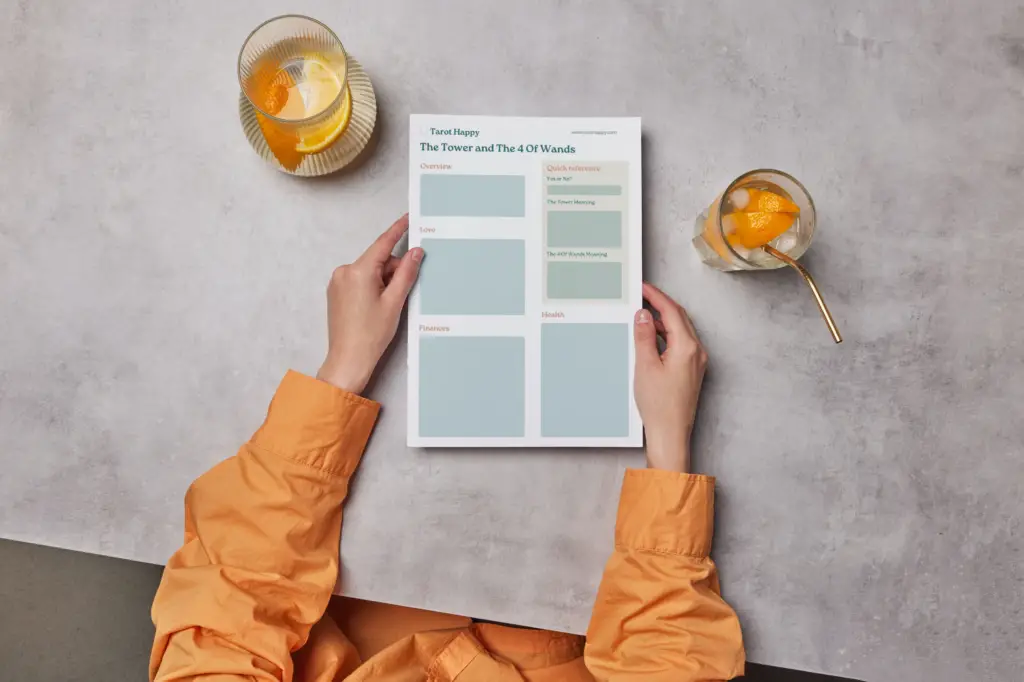 The pack contains an eBook for each of the 78 cards in a tarot pack.
Each eBook focuses on all the combinations for a single card, with overview of meanings for:
"Yes or No"
Key words and phrases that describe the combination
Meaning for Love
Meaning for Finance
Meaning for Health and Relationships
Unlock the Mysteries of Tarot with Our Comprehensive 78 eBook Pack
Are you ready to take your Tarot reading abilities to the next level? It's time to upgrade your spiritual toolbox with our extensive 78 eBook Pack. Each eBook is crafted to detail the meaning of every single Tarot card combination!
Venture beyond the basic meanings of the cards and delve into the intricate, layered symbolism each combination offers.
From beginner enthusiasts to advanced practitioners, this ultimate Tarot eBook pack will enhance your understanding, foster deeper connections with the cards, and improve your readings in a way that no other guide can.
Save over $20 if you buy today!
$1.99 $24.99