Tarot is a complex and beautiful form of divination. In the past few years, tarot has also become quite popular again.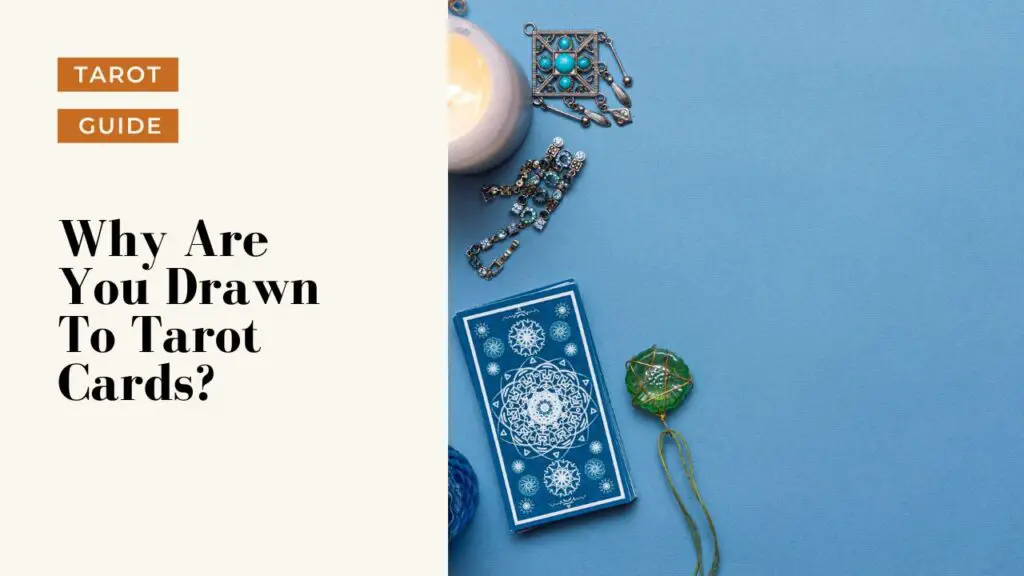 Even celebrities are photographed with their favourite tarot cards! However, in order to use tarot as a tool to gain insights into your life and help you on your path, you need to understand what these cards really mean. Because although they may look like an innocent game, they're actually much more than that.
But why are you drawn to tarot cards? Why do you feel so strongly about them? And how can they be helpful in your life? If you have ever felt confused by your interest in tarot, this article will help you make sense of it all. Let's dive in…
Why are you drawn to tarot cards?
Let's start by defining the question: why are you drawn to the tarot cards? What do these cards do for you? There are many possible reasons why you connect so deeply with the tarot. Maybe you just like the aesthetic of the cards.
Maybe you enjoy the feeling of reading other people's cards and helping them navigate their lives. Or maybe you just like the fact that tarot is a very ancient practice and you want to connect with your history.
But maybe tarot cards are more than just a visual or aesthetic appeal for you. Maybe you know that the tarot can be so much more than a hobby or visual interest. Maybe they have the potential to help you navigate your life and understand your path in a way that no other form of divination can.
How Tarot Helps You Understand Your Life Path
As we've said, tarot works as a tool for gaining insights into your life. And one of the core insights you can gain from the tarot is understanding your life path.
When you're familiar with the tarot and you have a card reading, you can learn a lot about where you are in your life and what challenges you may be facing. The first card that you select from the deck will represent you.
This card will be extremely telling about you as a person and about the challenges you are facing. The rest of the cards that you select during your reading will represent various aspects of your life.
They will tell you about the people you surround yourself with, about your past, present and future, and about your hopes and fears.
How Tarot Helps You Navigate Life's Challenges
Another thing you can learn from the tarot is how to navigate your life's challenges. When you have a card reading, you can learn a lot about the challenges you are currently facing. With the help of the cards, you can see how these challenges are connected to certain cards.
You can see the full picture of what challenges you are dealing with and how you can overcome them.
As you get more and more familiar with the cards, you can learn how to navigate any challenge that is connected to those cards.
How Tarot Helps You Discover Who You Really Are
Finally, tarot can help you discover who you really are. Let's be honest: we're all a bit lost and confused at times.
We don't always know what we want or who we truly are. With the help of the cards, you can pinpoint the areas of your life where you feel like you're lost and you don't know who you are.
You can learn more about your passions and hopes, and you can pinpoint the areas of your life where you feel like you know exactly who you are.
Final Words
In short: the meaning of the cards can be very complex. However, they are also very powerful.
Tarot is a form of divination that can help you understand your life and your path, navigate your challenges and discover who you really are. If you feel connected to the tarot, don't ignore it.
Pick up a deck of cards, learn the meanings of the cards, and start reading for yourself. You will be amazed at how helpful this ancient practice can be.
Still struggling with your readings? Try one of Kasamba's top rated readers.
Try them out today for FREE with 3 free minutes plus 50% off your first reading!
Get the Ultimate Tarot Card Combinations Pack
The Tarot Happy eBook Pack is available now for instant download.
With 78 eBooks covering all tarot pair meanings, this pack is a comprehensive guide on using tarot for introspection, self-understanding and inner growth.
$1.99 $24.99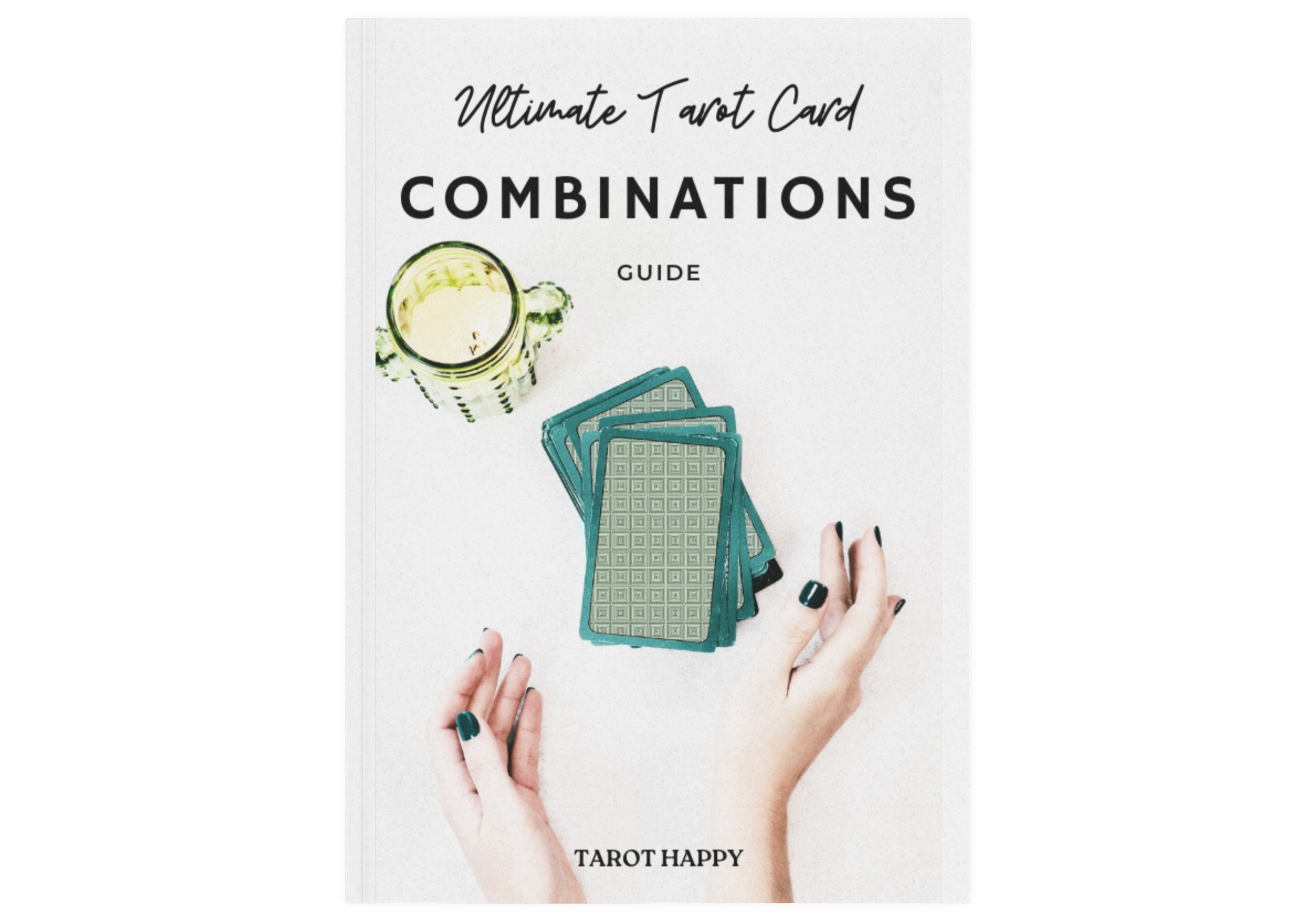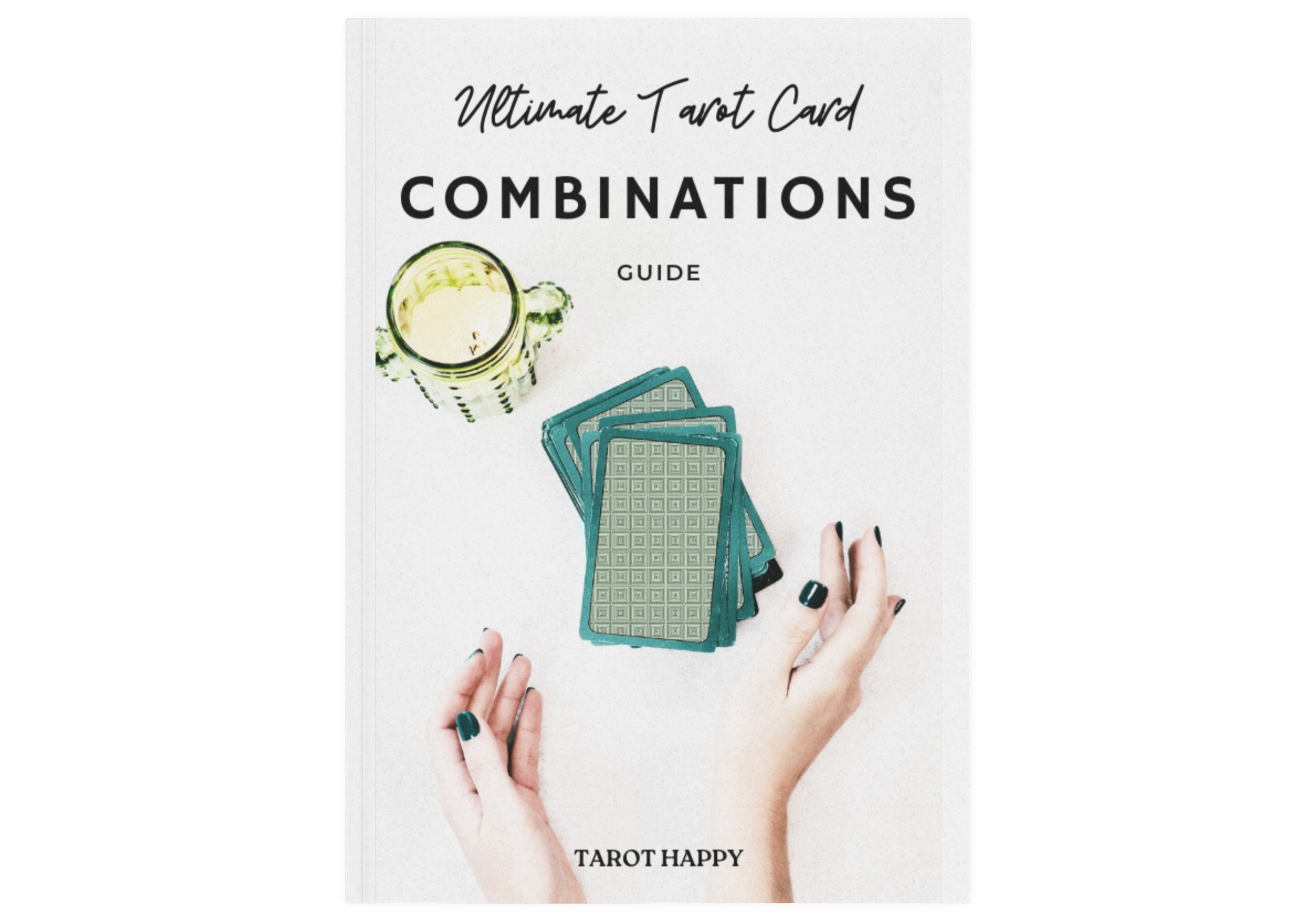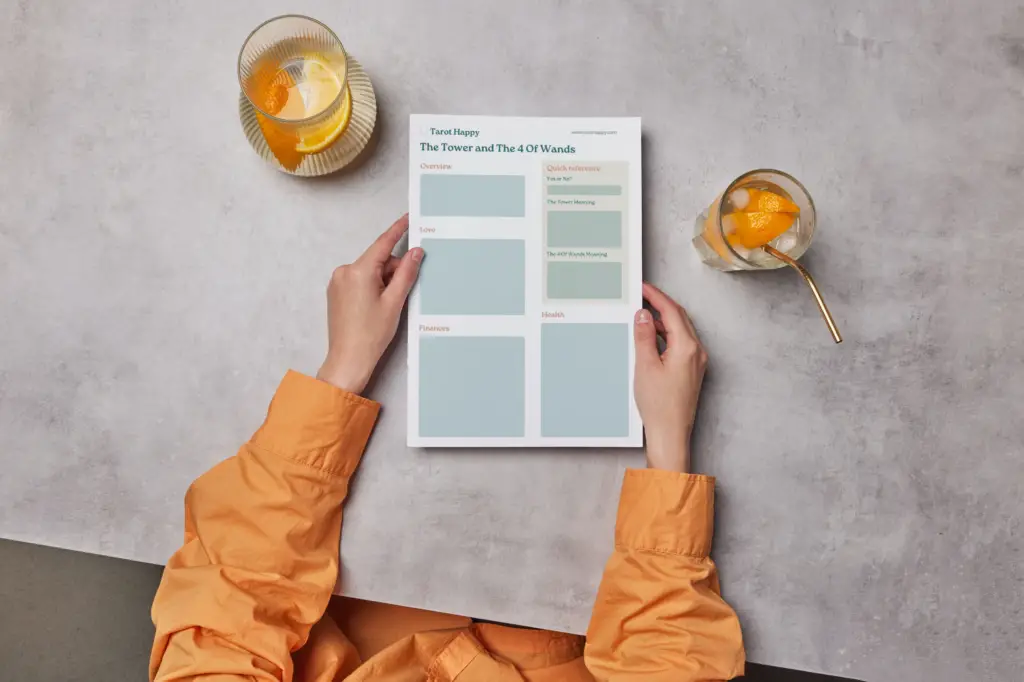 The pack contains an eBook for each of the 78 cards in a tarot pack.
Each eBook focuses on all the combinations for a single card, with overview of meanings for:
"Yes or No"
Key words and phrases that describe the combination
Meaning for Love
Meaning for Finance
Meaning for Health and Relationships
Unlock the Mysteries of Tarot with Our Comprehensive 78 eBook Pack
Are you ready to take your Tarot reading abilities to the next level? It's time to upgrade your spiritual toolbox with our extensive 78 eBook Pack. Each eBook is crafted to detail the meaning of every single Tarot card combination!
Venture beyond the basic meanings of the cards and delve into the intricate, layered symbolism each combination offers.
From beginner enthusiasts to advanced practitioners, this ultimate Tarot eBook pack will enhance your understanding, foster deeper connections with the cards, and improve your readings in a way that no other guide can.
Save over $20 if you buy today!
$1.99 $24.99