A key aspect of reading your own cards is interpreting meanings. For a beginner interpreting a single card can be fine, as there are plenty of resources to help you out, however interpreting two or more can be very tricky.
However, if you have been practising single card readings for a while a 2 card spread will be a great introduction into reading multiple cards.
As you've found this page, you're probably wondering how to interpret the 8 Of Diamonds card and 5 Of Clubs card together in particular.
The 8 Of Diamonds card and 5 Of Clubs have unique qualities and will interact with each other in different ways depending on what kind of reading you are doing.
What does 8 Of Diamonds and 5 Of Clubs mean together?
In a cartomancy reading, drawing the 8 of Diamonds and the 5 of Clubs together suggests a time of significant change and potential growth.
The 8 of Diamonds, with its connotations of unexpected alliances and power, suggests that new partnerships or associations may unexpectedly form or current ones may unexpectedly strengthen, possibly providing a sense of empowerment or enhancing your standing in your professional or personal life.
This card, linked with Fall and Air, suggests that this change might bring a breath of fresh air into your life, possibly during a season of transition or change.
The 5 of Clubs, on the other hand, represents a sense of shame or even a drastic shift.
This card, associated with Summer and Earth, infers a ground-shaking change, possibly with some discomfort or confrontation involved.
However, it might be a necessary catalyst for transformation and growth.
This combination might indicate a blend of upheaval and strengthening alliances, possibly suggesting a bittersweet period of growth where challenges pave the way for new power balances and partnerships.
The meaning may differ depending on what you are asking. Here are some common questions and their possible meanings
What does 8 Of Diamonds and 5 Of Clubs mean together for your love life?
In a cartomancy reading, drawing the 8 of Diamonds indicates an unexpected alliance or partnership that may greatly impact your love life.
There may be someone you don't usually engage with, or someone new entirely, who will step forth as a significant figure in your love journey.
This partnership may infuse you with a sense of power and control over your love life, leading you to a period of stability and self-confidence.
As the 8 of Diamonds represents the element air and the Autumn season, it suggests that this alliance may bring about communication, reflection, and maturity in relationships.
Your love life could transition into a boundary where discussions and understandings hold greater importance.
Pulling alongside the 5 of Clubs can indicate a certain degree of shame or perhaps misunderstanding, necessitating a shift in your approach to relationships.
These feelings, however, will act as harbingers of change, urging you to swap old relationship patterns for new ones.
The 5 of Clubs' Earthy element and relation to Summer suggest that relationships may be grounded in realism and warmth.
This blend of the 8 of Diamonds and the 5 of Clubs suggest that your love life may experience a transformative phase, a mixture of unexpected new alliances and personal transformation driven by past mistakes or learning.
You would emerge from this period having gained not only a new love connection but also a stronger self-awareness of your desires and needs from a relationship.
What does 8 Of Diamonds and 5 Of Clubs mean together for your finances?
In a cartomancy reading, if you pull the 8 of Diamonds and the 5 of Clubs together, it suggests a significant shift in your financial life and career.
The 8 of Diamonds signifies an unexpected alliance and power.
This could indicate a partnership or alliance in your work or career that you had not anticipated.
Perhaps a collaboration with an unlikely colleague or a sudden boost in your position at work, providing you with increased influence and power.
This could be a positive indicator of a potential promotion or an opportunity to leverage your skills in a more authoritative role.
The 5 of Clubs, on the other hand, represents shame and change.
In the context of your career and finances, this may suggest that you're experiencing guilt about a specific situation at work or regret over a missed financial opportunity.
This card is telling you that change is coming and it's a chance for you to rectify past mistakes and learn from them.
Despite the negative connotation of shame, the 5 of Clubs primarily symbolizes transformation, which could very well bring about positive changes in your financial and professional life.
Remember, from regret and change come growth and development- crucial for any sort of advancement in your career.
What does 8 Of Diamonds and 5 Of Clubs mean together for your health?
In a cartomancy health reading, the 8 of Diamonds can signify unexpected assistance or a surprising alliance that can contribute to your well-being.
This might mean aligning with a new health practitioner, discovering an unconventional therapy that works for you or forming a gym partnership that motivates you to improve your physical strength.
Since the 8 of Diamonds represents power, this card also symbolizes mental strength and determination, suggesting a time when you are or will be particularly focused and strong-willed in the pursuit of your health goals.
Being associated with the season of fall, a time of transformation, it could inspire change in your health routine and habits.
On the other hand, the 5 of Clubs reveals there may be feelings of shame attached to your health or lifestyle choices, serving as a wakeup call for change.
This shame could be leading to frustrations, acting as a barrier to your progress.
As the 5 of Clubs is associated with the element Earth and the season of summer – a time for action, it suggests a need to ground yourself, take control, and make concrete changes to your health routine.
Combined with the 8 of Diamonds, the two cards together suggest a journey of empowerment involving unexpected alliances and crucial changes, promising a transformation in your health and wellness phase.
The power of the 8 of Diamonds will help you overcome the shame and challenges represented by the 5 of Clubs, leading you towards a healthier lifestyle.
The meaning of the cards will depend on what kind of reading you are doing and the question you asked the deck. This is a guide covering the general meanings of the cards and how they relate to each other.
Yes or No meaning
Things are a bit tricky for this combination, as 8 Of Diamonds and 5 Of Clubs mean different things. The cards are unsure about your question, or the answer to the question has not yet been decided.
The "Yes" and "No" meanings can differ from reader to reader. The meanings here are based on what I believe are the generally accepted definitions.
What does 8 Of Diamonds mean?
Within the domain of health, the 8 of Diamonds suggesting an unexpected alliance might point towards a new encounter with a health professional, who could offer fresh perspectives and approaches regarding an existing or potential health issue.
It could also denote newly discovered information related to health and wellness that could impact your life positively.
Being linked with power, this card might also advocate mental strength and emotional resilience.
Consequently, the card may be a reminder of your inherent capacity to surmount any health-related challenges that come your way.
Regarding finances, the 8 of Diamonds is usually a favorable card, with the "Power" implication suggesting gain or growth.
It might indicate a surprising financial alliance that propels you towards prosperity or significantly improves your financial status.
Perhaps a business partnership, an unexpected inheritance, or a profitable investment opportunity is on the horizon.
In terms of relationships, the 8 of Diamonds could signify a powerful new understanding or sudden shift within your personal connections.
These unexpected alliances or connections could come in many forms, from friendships and romantic interests to professional relationships.
The air element reinforces communication, giving the possibility of reconciliation, improved understanding, or new dialogues in ongoing relationships.
What does 5 Of Clubs mean?
In terms of health, the Five of Clubs card symbolizes a time of change and potential difficulties.
It may be a warning sign of impending health problems or issues that you may encounter.
This could relate to physical health or mental well-being, requiring necessary steps to prevent these potential issues.
A change in lifestyle or habits may be necessary to maintain good health.
However, the element of earth associated with this card also signifies strength and resilience, implying that even though challenges may occur, you have the capacity to overcome them.
When it comes to finances and relationships, this card indicates a period of transformation.
In your financial situation, it symbolizes potential instability or change.
This could mean the risk of money loss, but it could also indicate the potential for a positive shift and financial gain down the line.
Regardless, it should inspire careful money management and security measures.
As for relationships, the Five of Clubs suggests possible conflict or friction, potentially leading to feelings of shame within interpersonal interactions.
However, it also signifies the opportunity to grow and learn from these experiences, strengthening relationships in the long run.
This card implores introspection and emphasizes the importance of transparency and honest communication for maintaining healthy relationships.
Conclusion
Understanding how the meaning of a reading changes once you start involving more than one card can be tricky. This will come with time and practice, however I hope this guide on what your cards might be telling you when you draw 8 Of Diamonds and 5 Of Clubs has helped you.
Get the Ultimate Tarot Card Combinations Pack
The Tarot Happy eBook Pack is available now for instant download.
With 78 eBooks covering all tarot pair meanings, this pack is a comprehensive guide on using tarot for introspection, self-understanding and inner growth.
$1.99 $24.99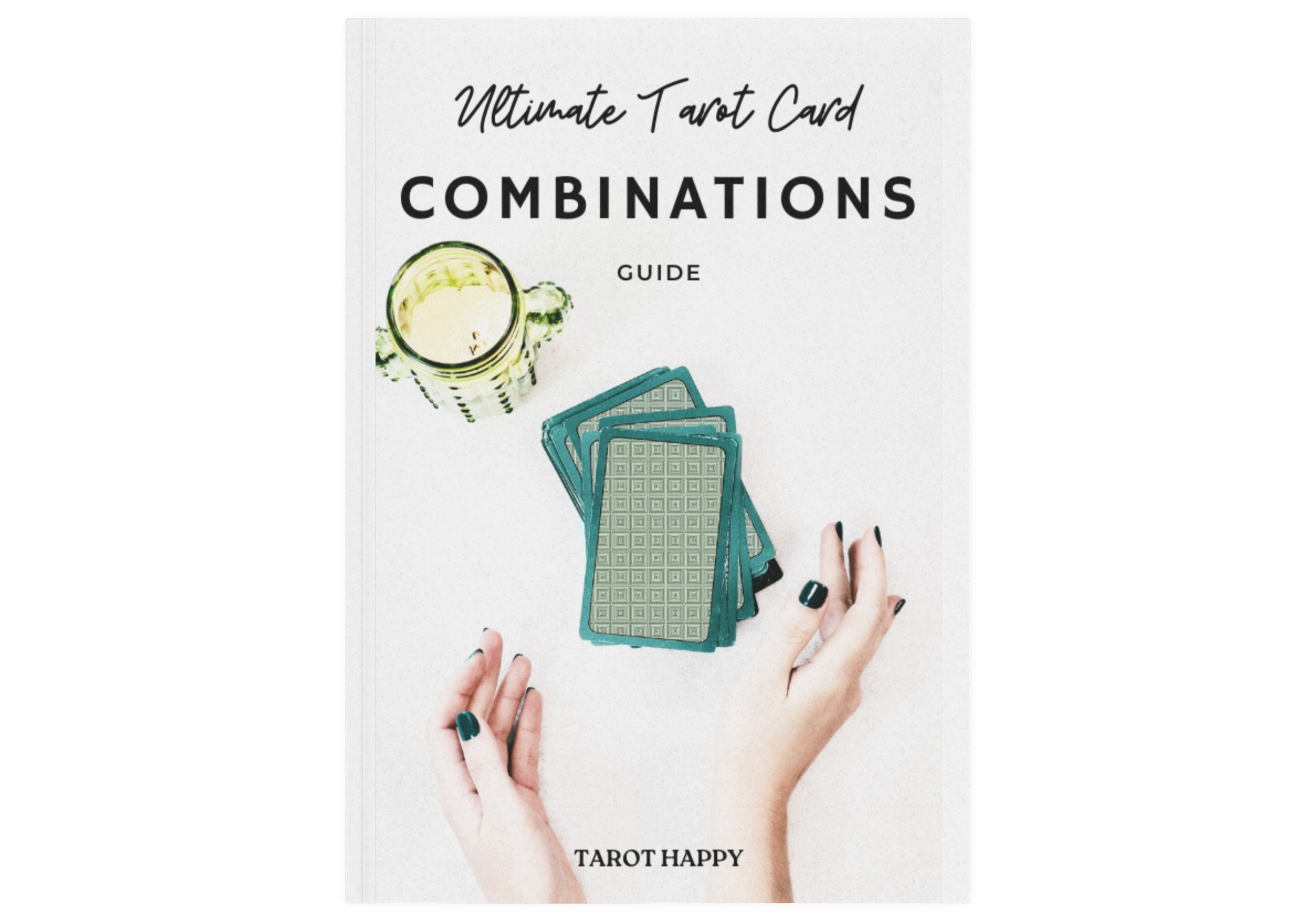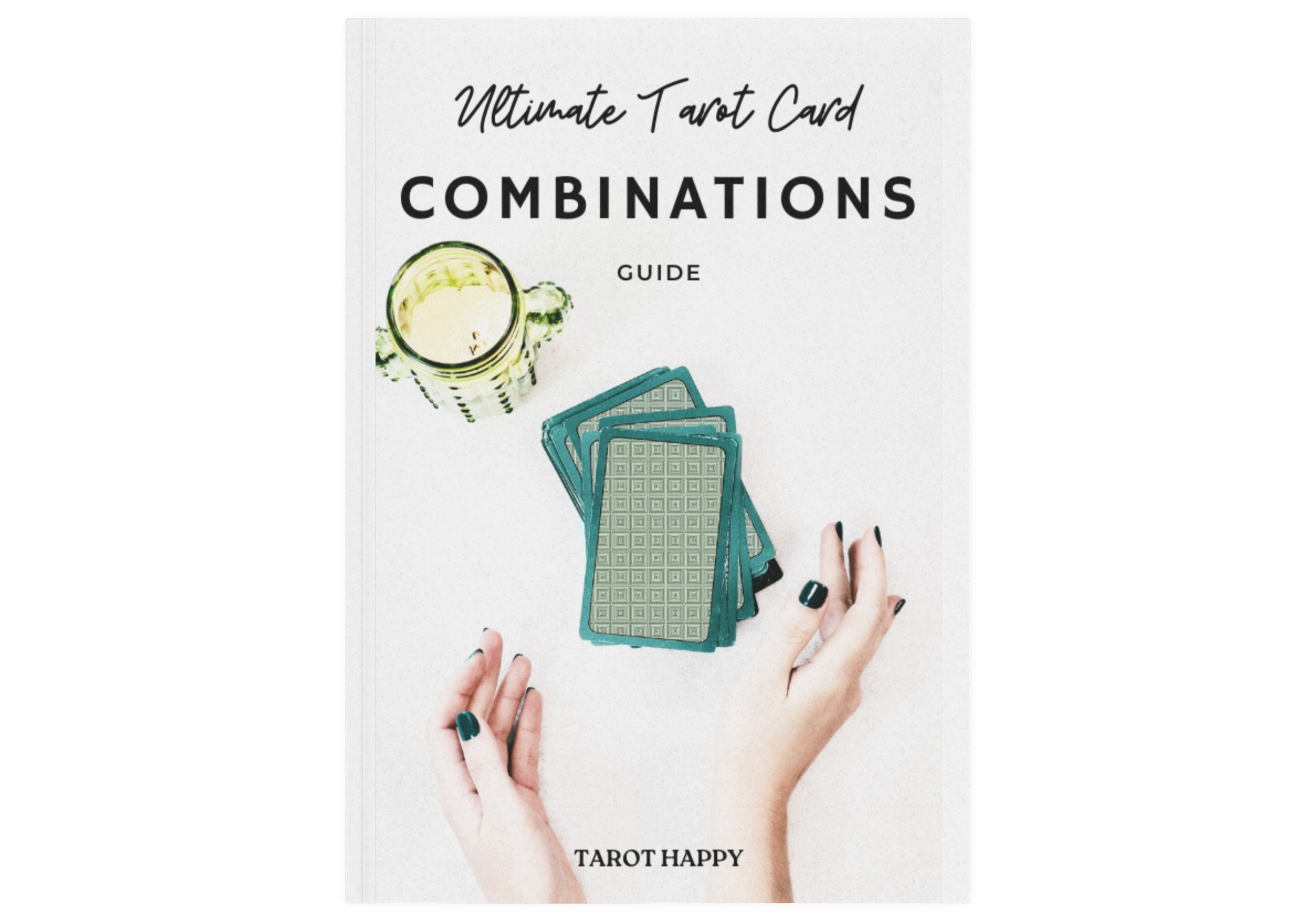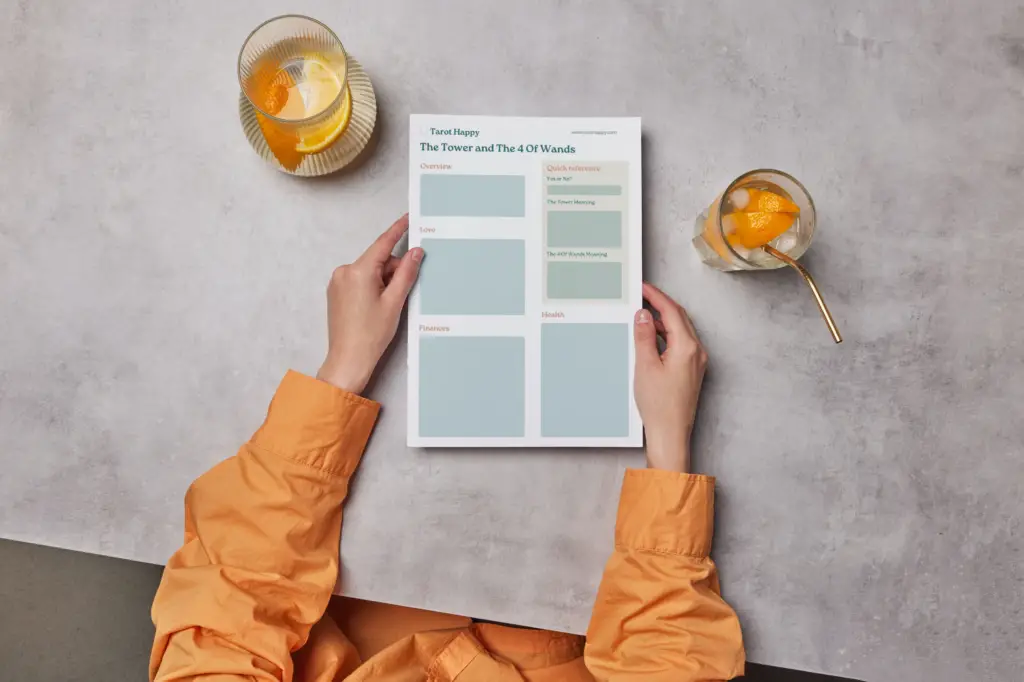 The pack contains an eBook for each of the 78 cards in a tarot pack.
Each eBook focuses on all the combinations for a single card, with overview of meanings for:
"Yes or No"
Key words and phrases that describe the combination
Meaning for Love
Meaning for Finance
Meaning for Health and Relationships
Unlock the Mysteries of Tarot with Our Comprehensive 78 eBook Pack
Are you ready to take your Tarot reading abilities to the next level? It's time to upgrade your spiritual toolbox with our extensive 78 eBook Pack. Each eBook is crafted to detail the meaning of every single Tarot card combination!
Venture beyond the basic meanings of the cards and delve into the intricate, layered symbolism each combination offers.
From beginner enthusiasts to advanced practitioners, this ultimate Tarot eBook pack will enhance your understanding, foster deeper connections with the cards, and improve your readings in a way that no other guide can.
Save over $20 if you buy today!
$1.99 $24.99